This was my first baptism at the Mission: the parents asked me to choose the child's name, so I gave him the name I had chosen for myself back when I was contemplating the monastic life: Baudoin (After the great "Leper King of Jerusalem"), plus my own name Henry.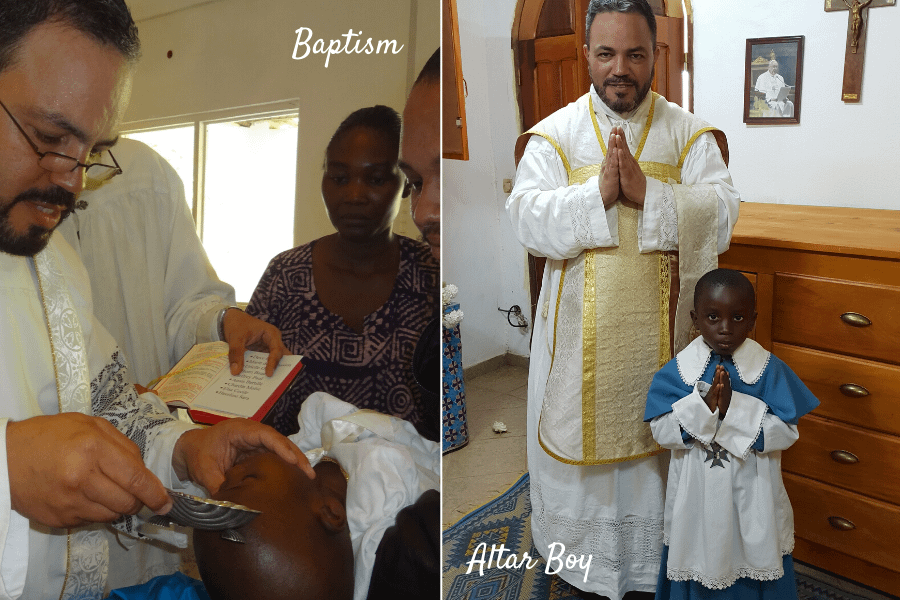 Fast forward…. six years later… here is little Baudoin Henri serving his first Mass as… a "flower pot". Baudoin Henri now needs to go to school. To our own Saint Francis de Sales School. I hope and pray a good and generous soul will step forward to sponsor his studies so that we can all continue to watch this beautiful flower blossom into a fine young Catholic man.
Please consider becoming a sponsor to a wonderful child like Baudoin and many others!