Come

Volunteer
in a real Mission in the heart of Africa… and make beautiful memories you will treasure forever.
Whether you are young or older, a student or a teacher, a doctor or a nurse, or just "full of good will"… we have tons of heart-rewarding tasks to keep you very occupied at the Mission.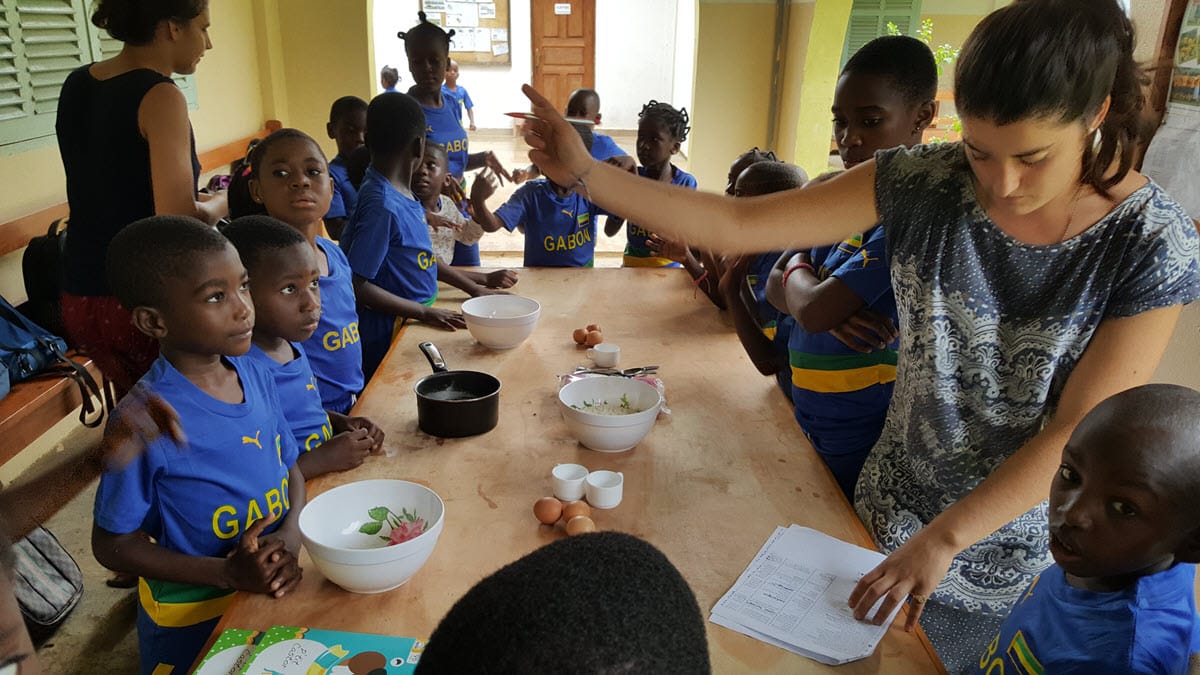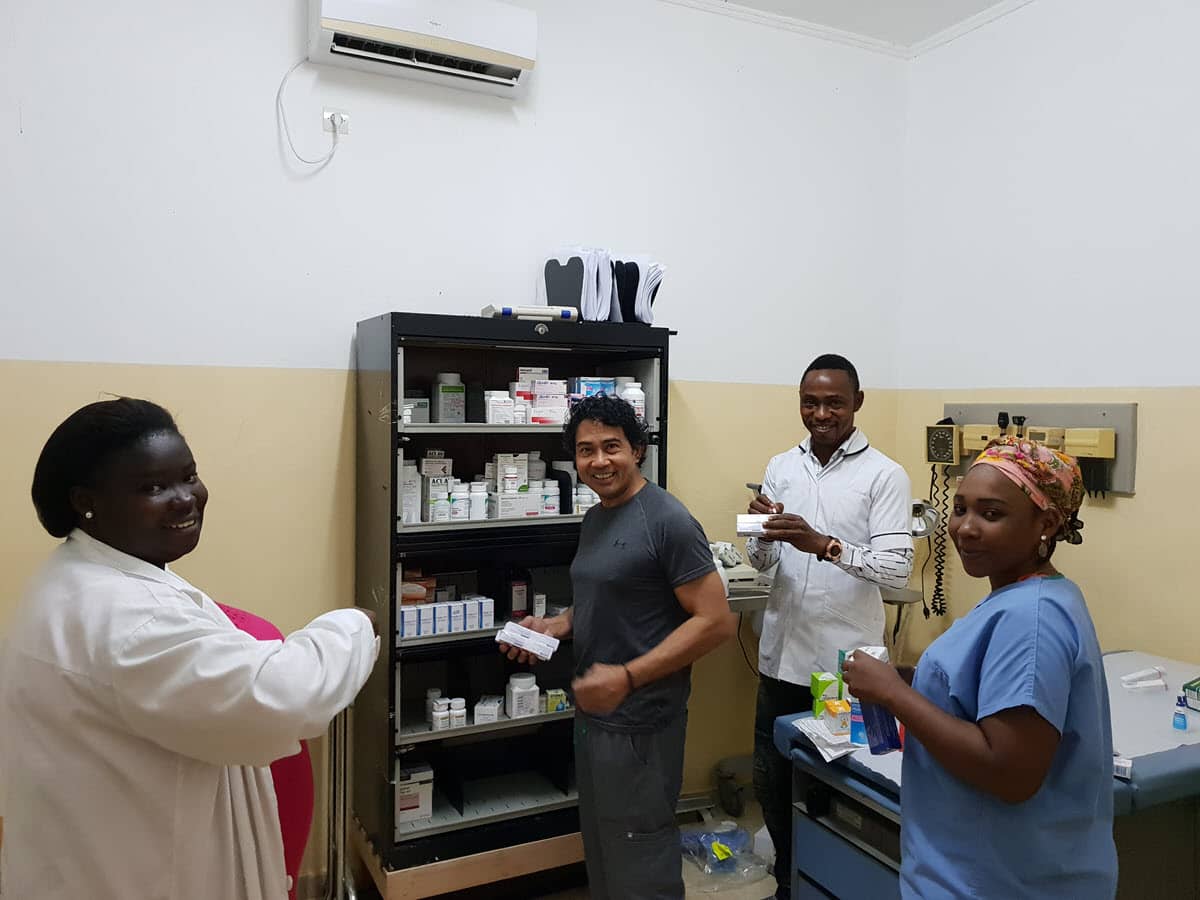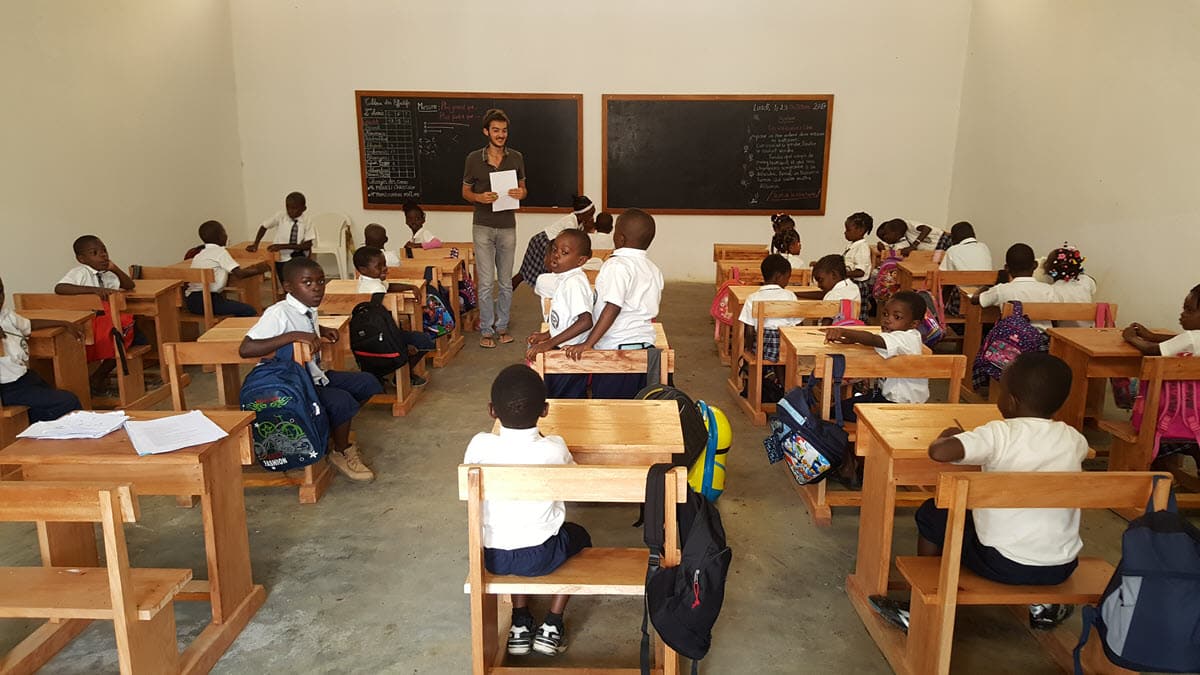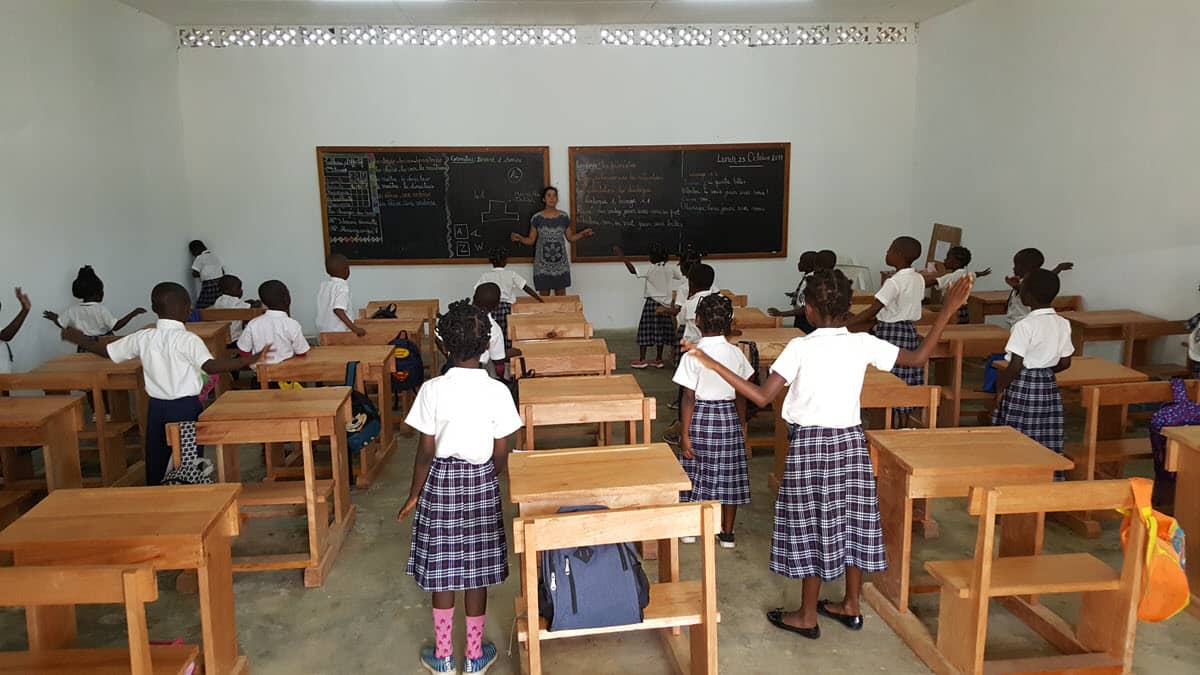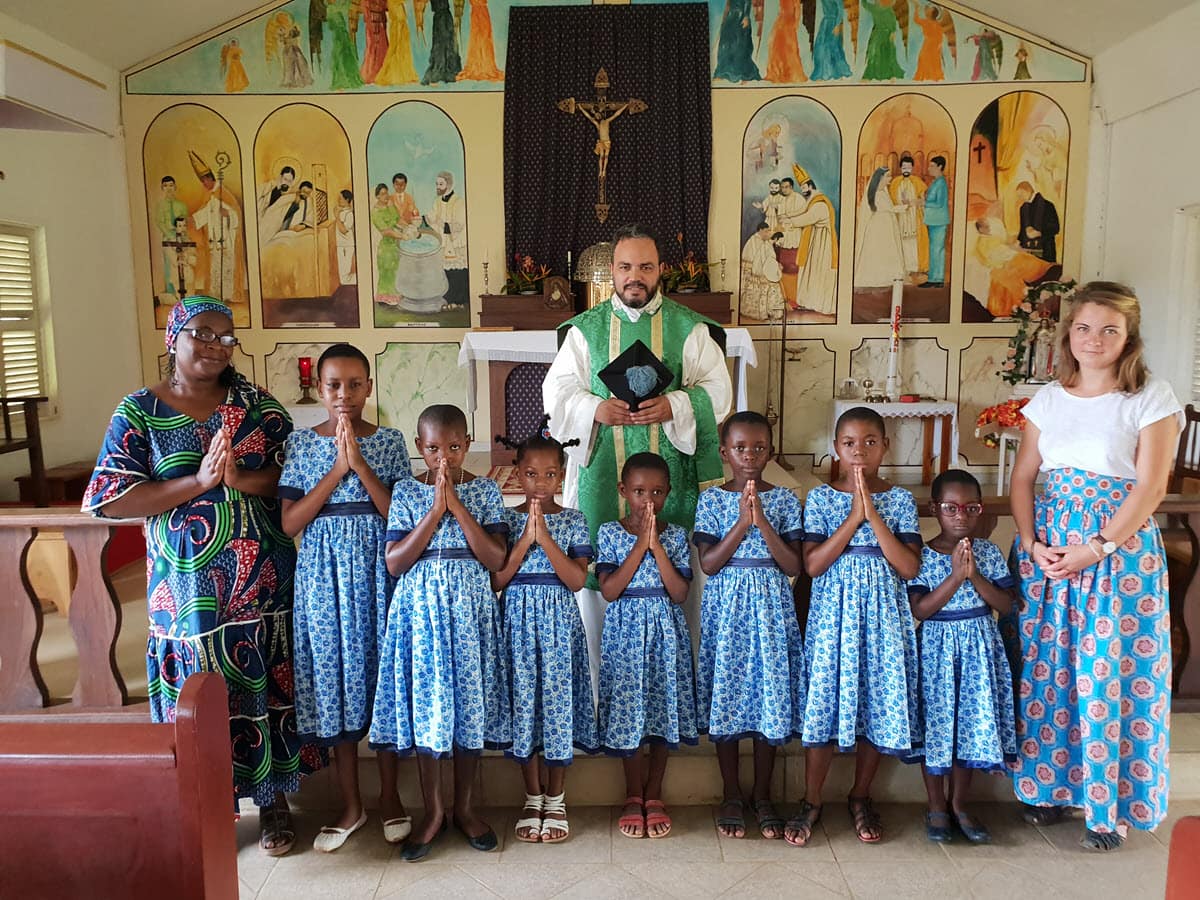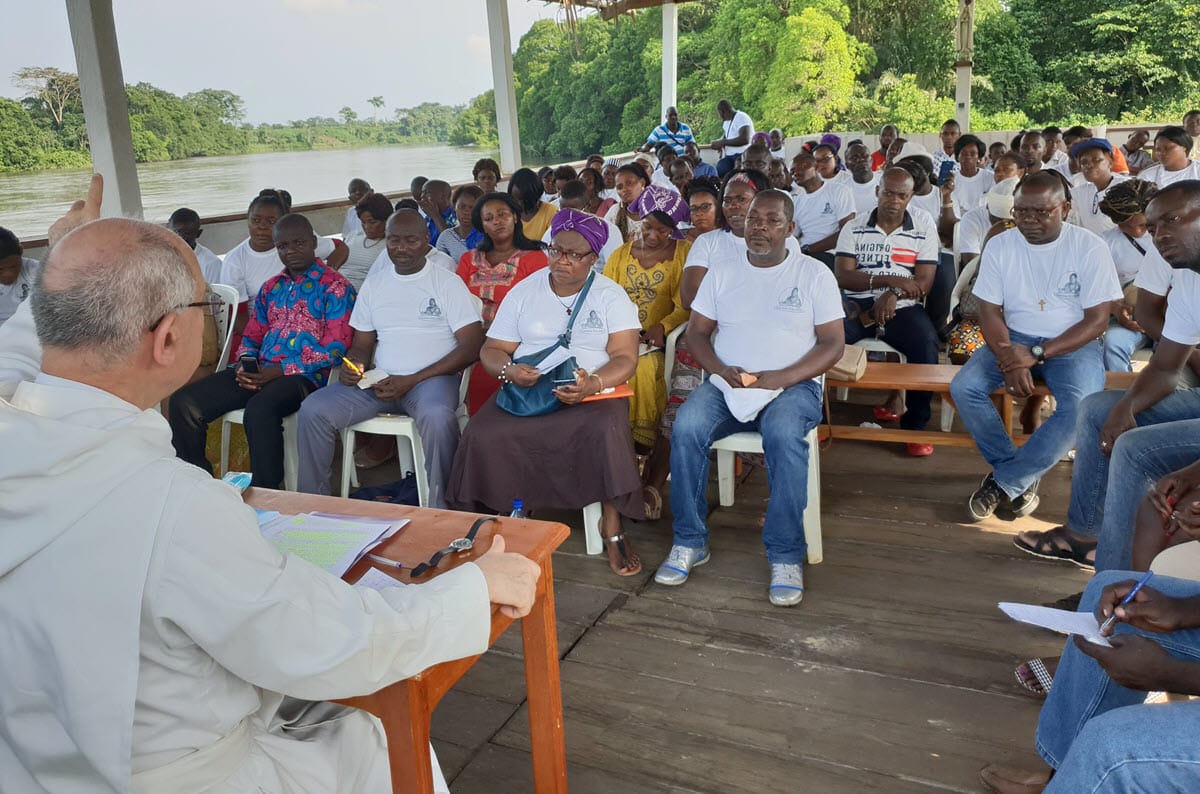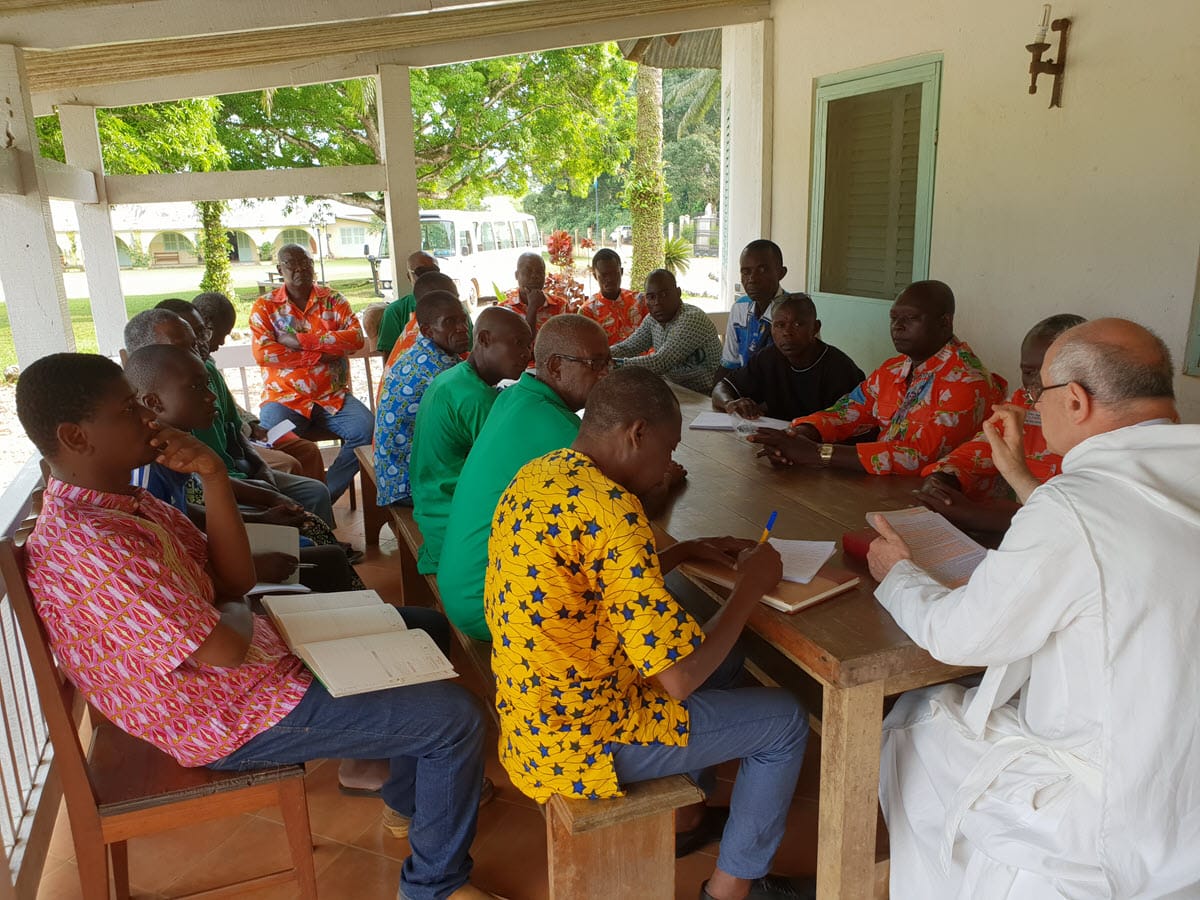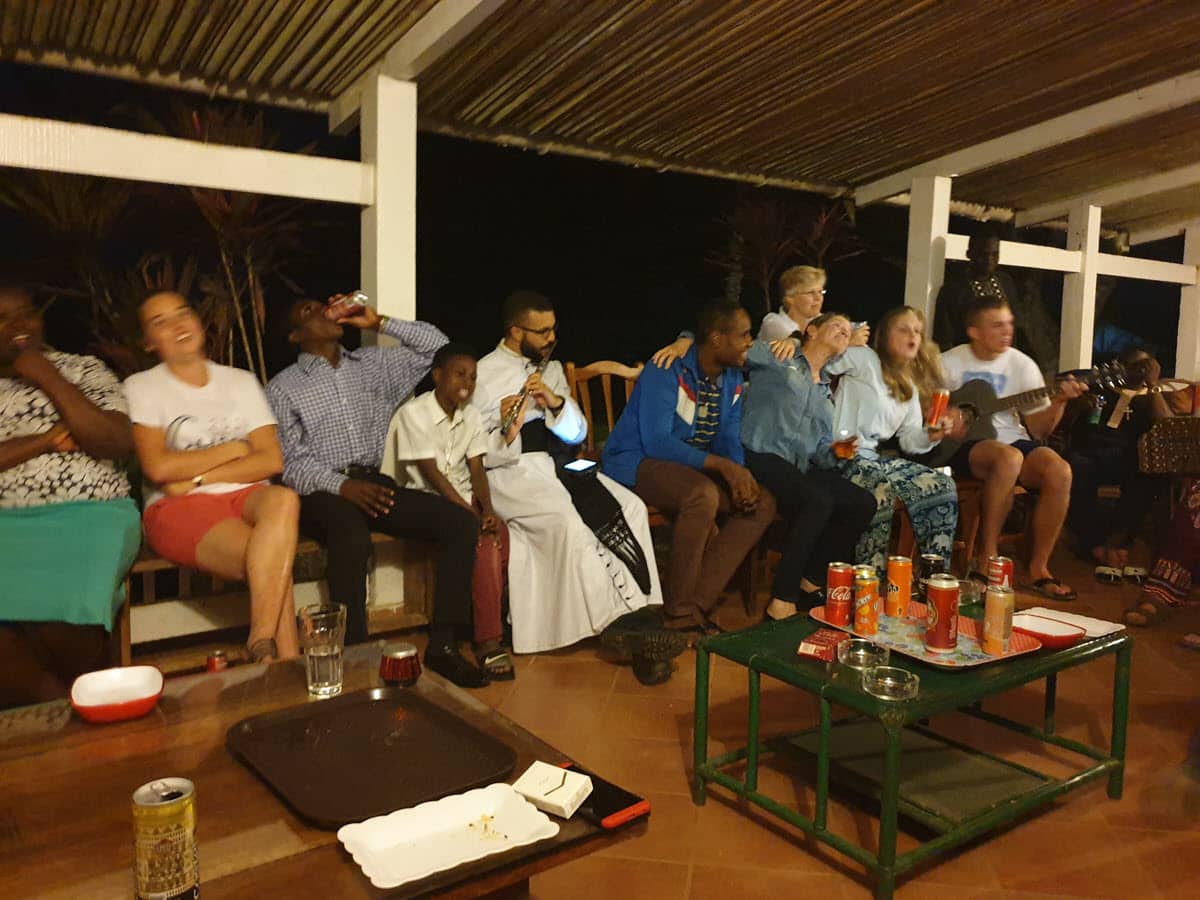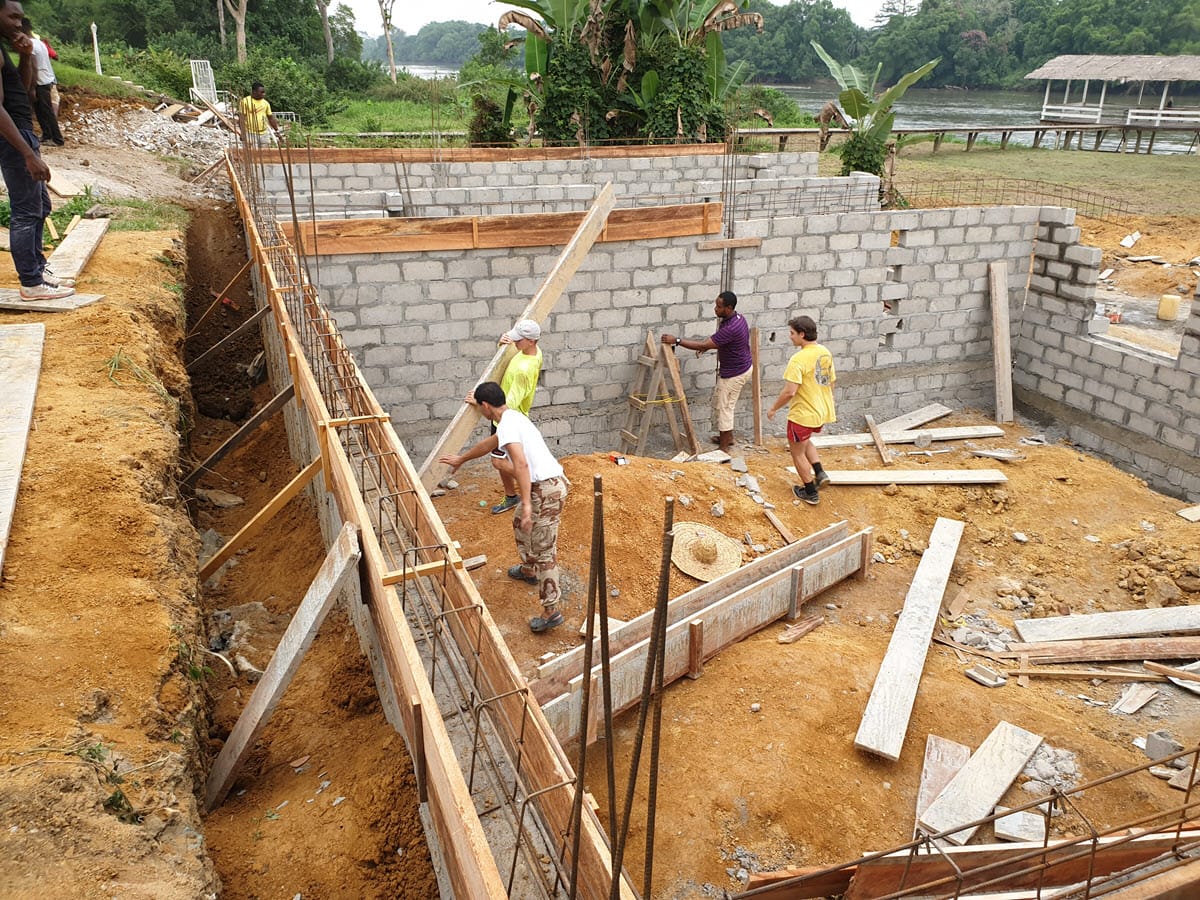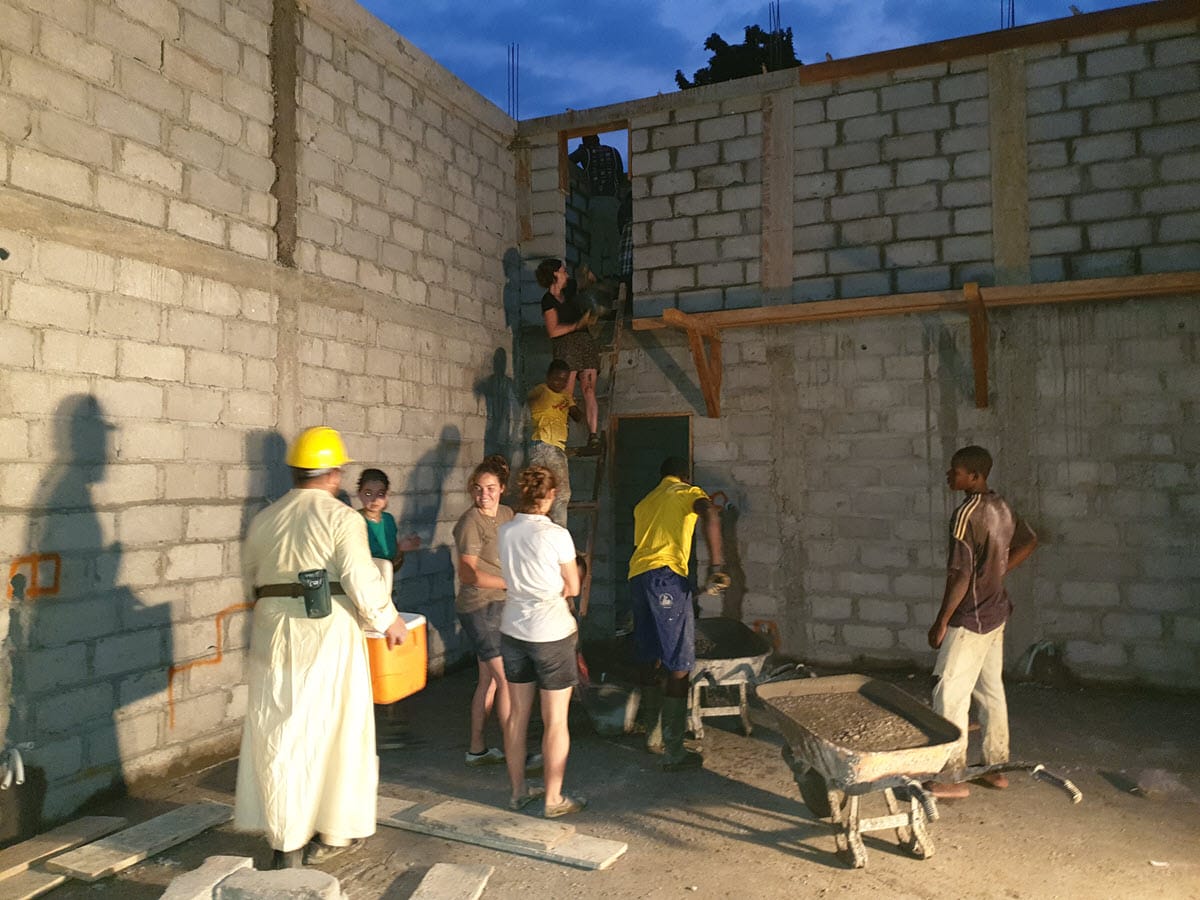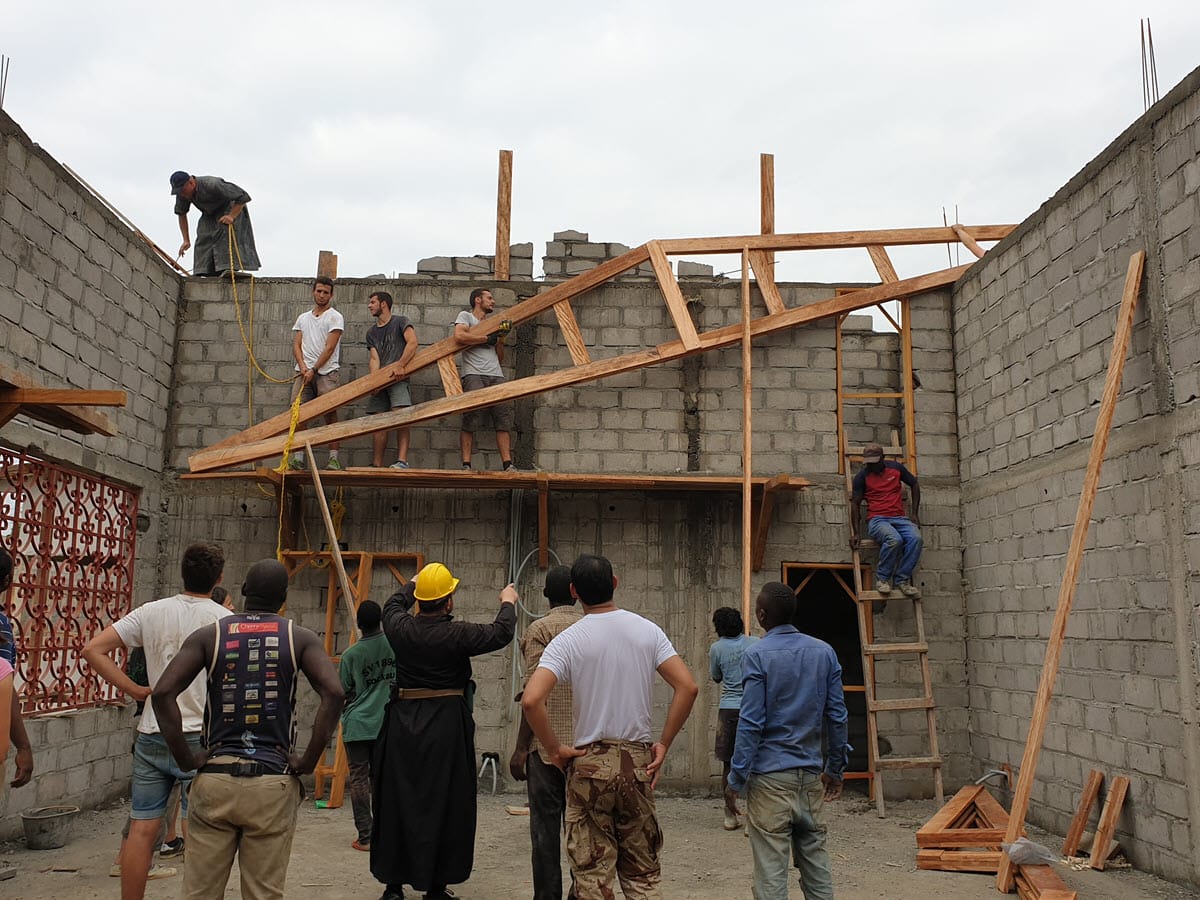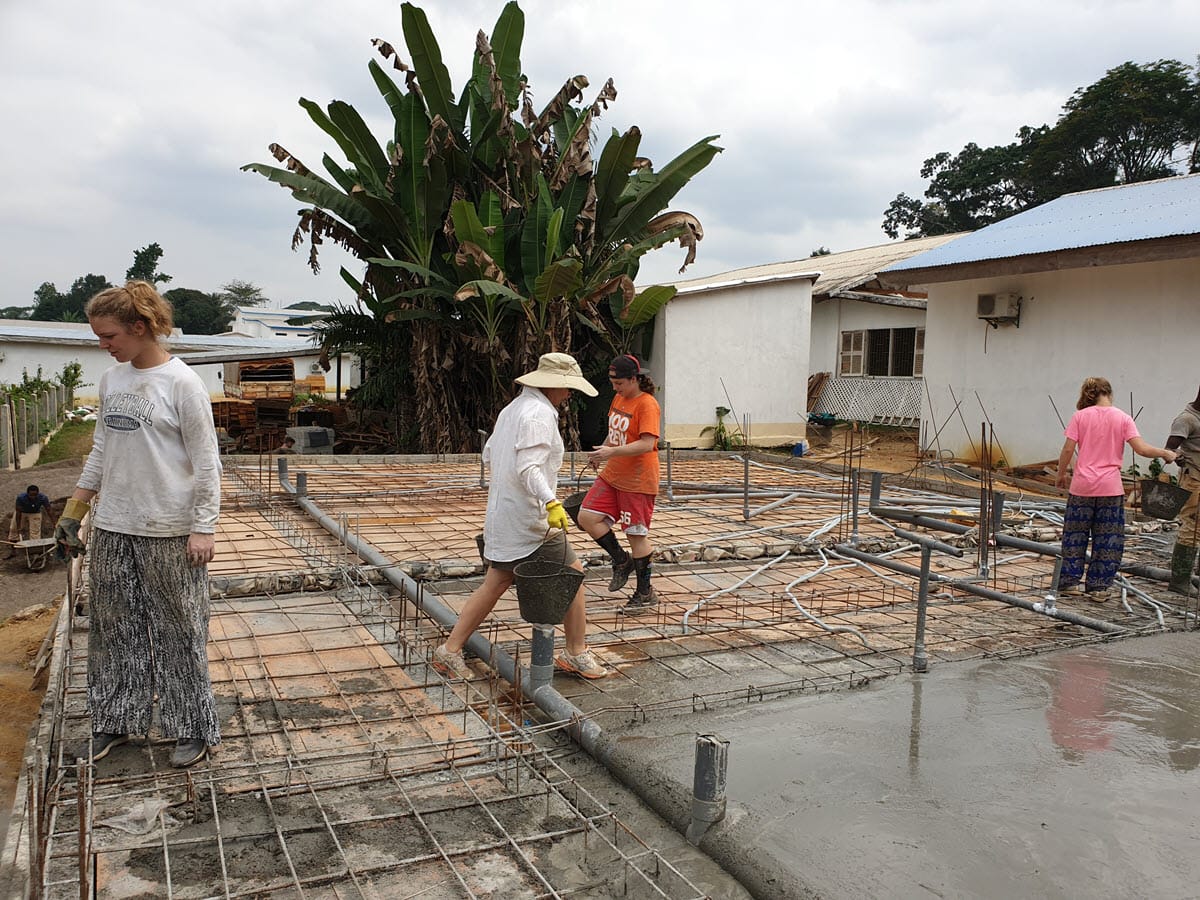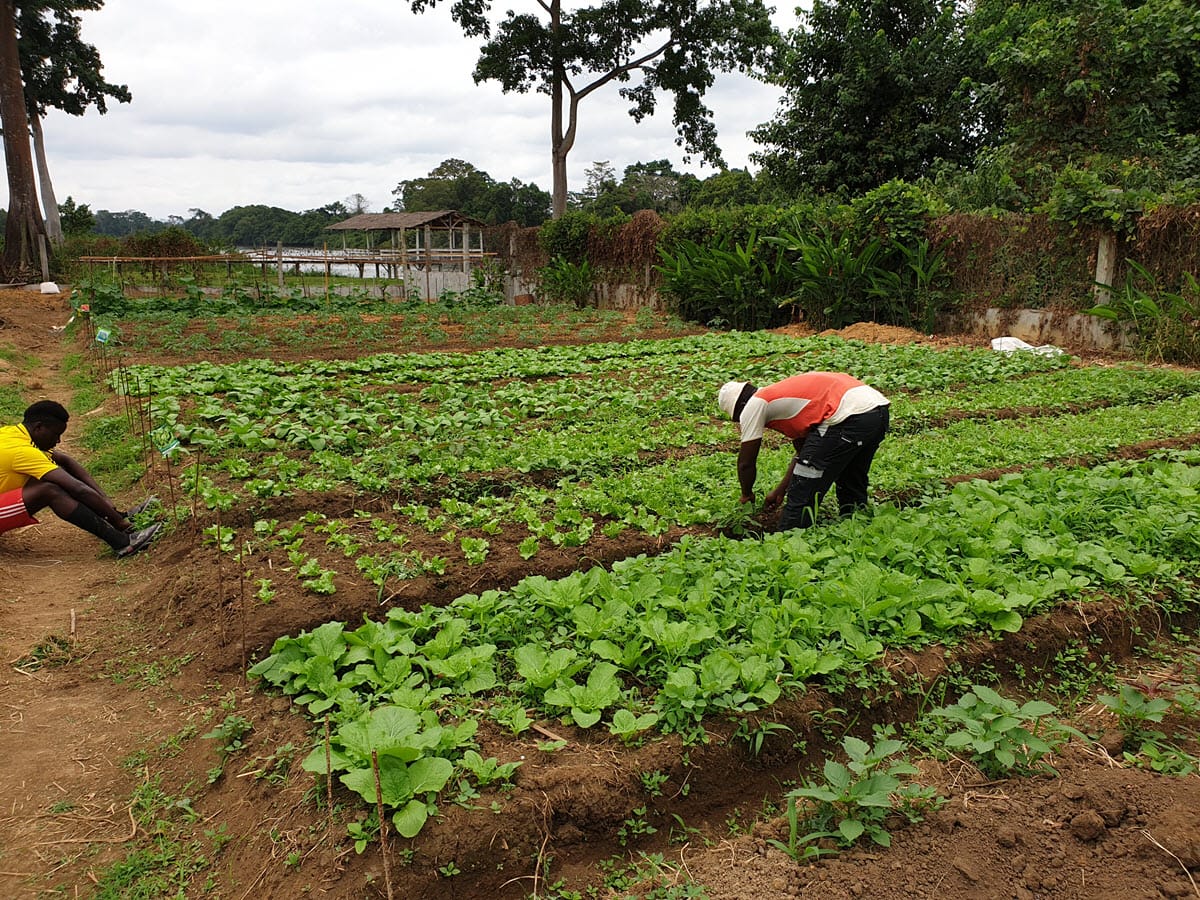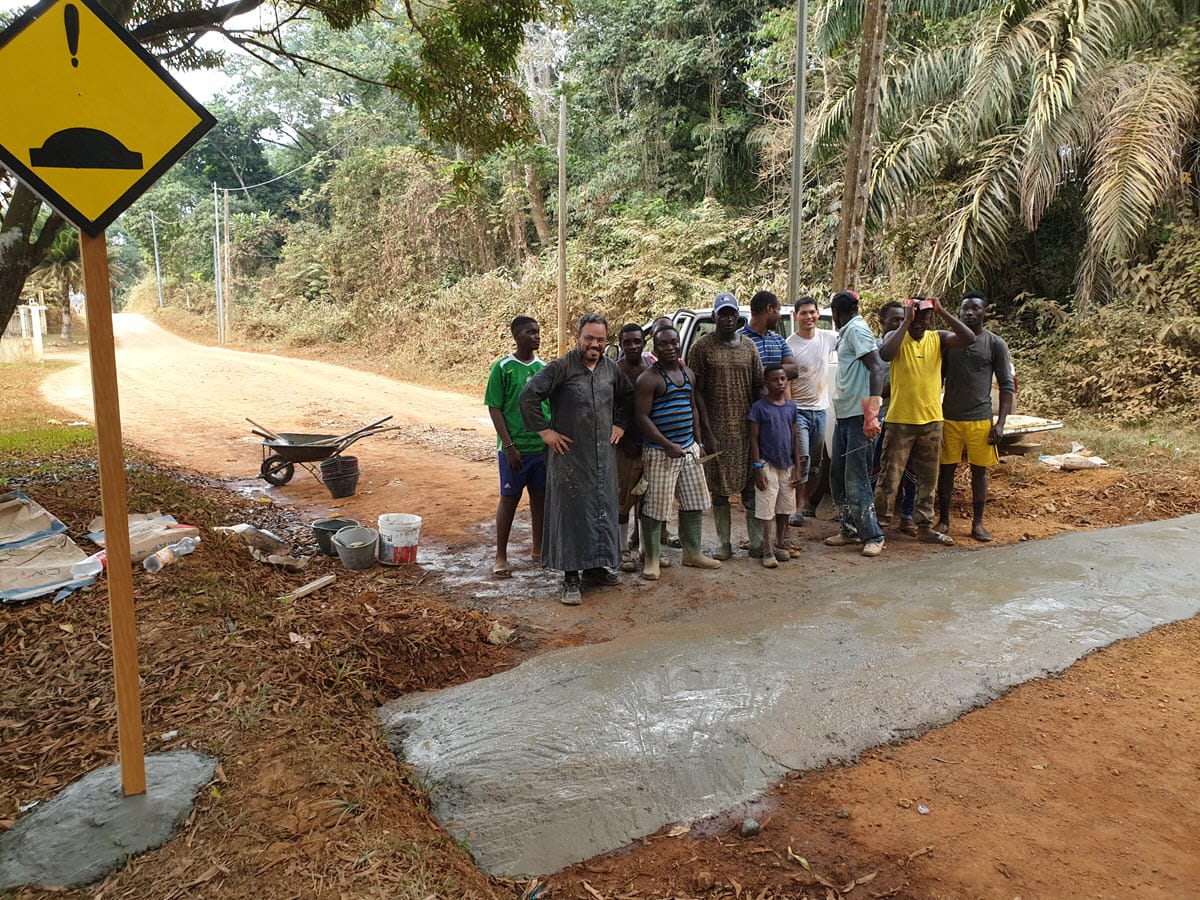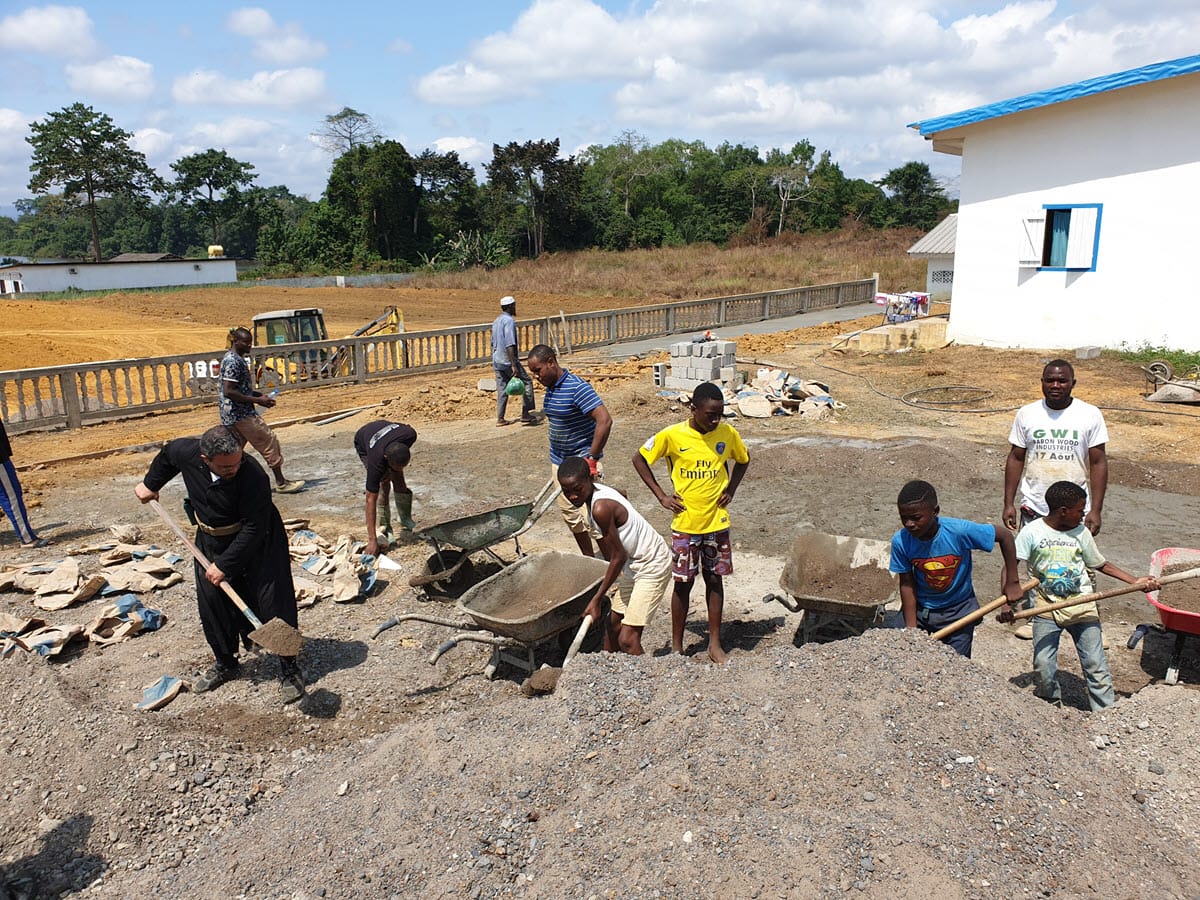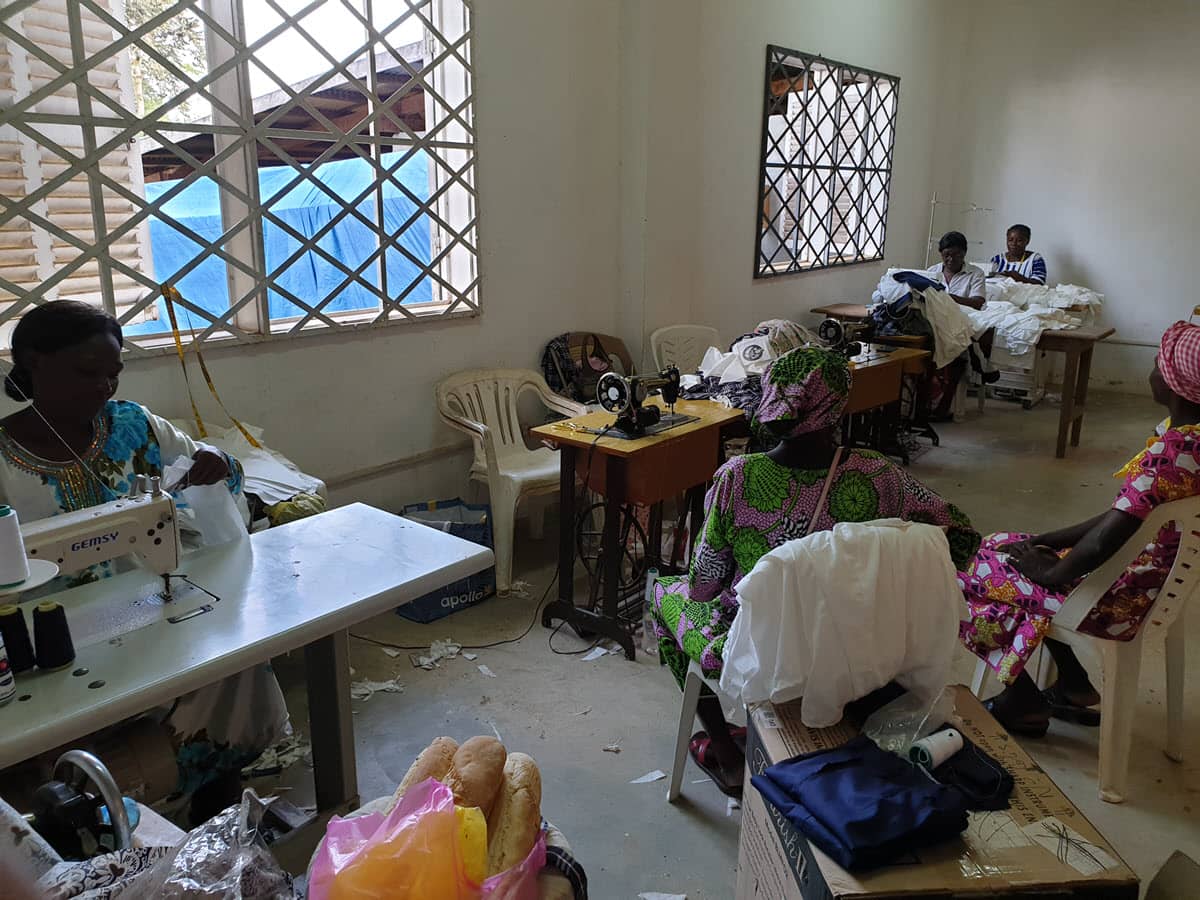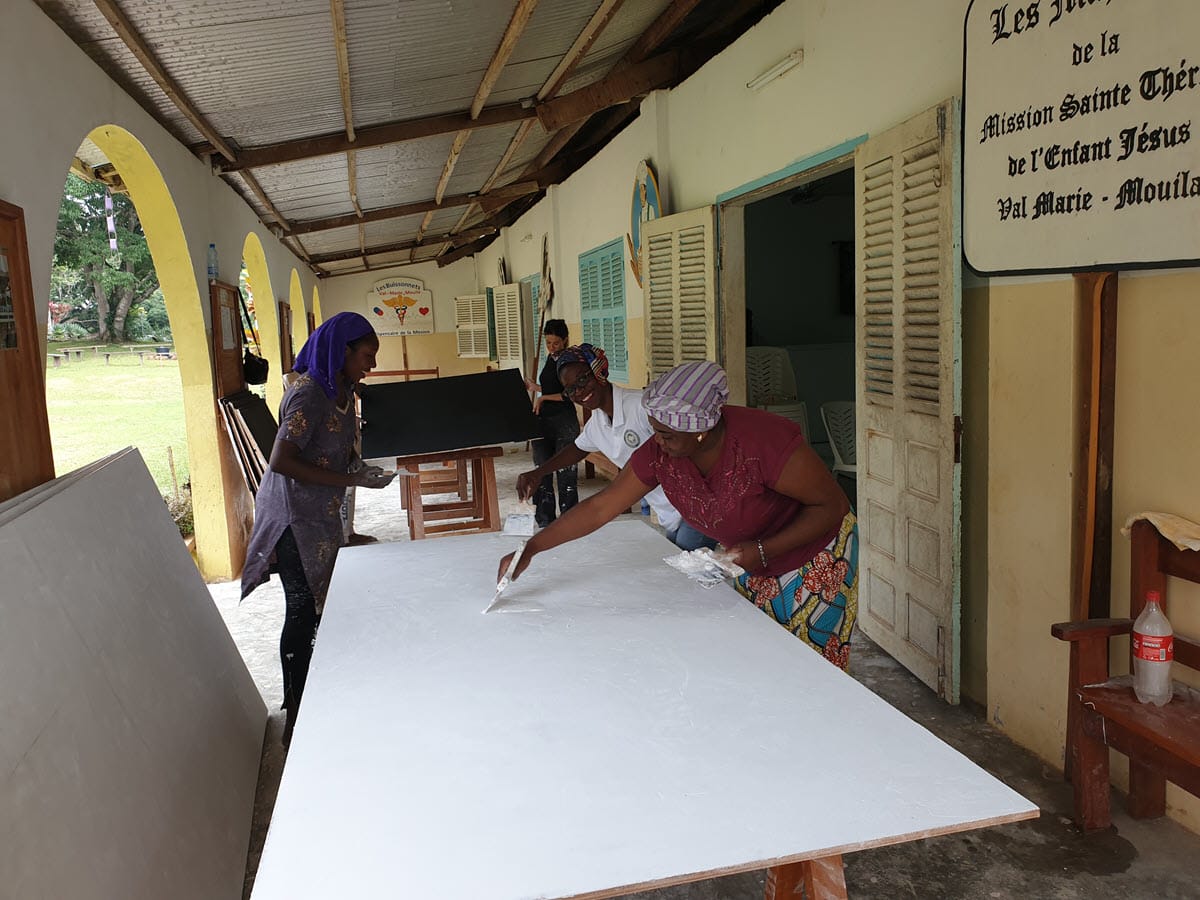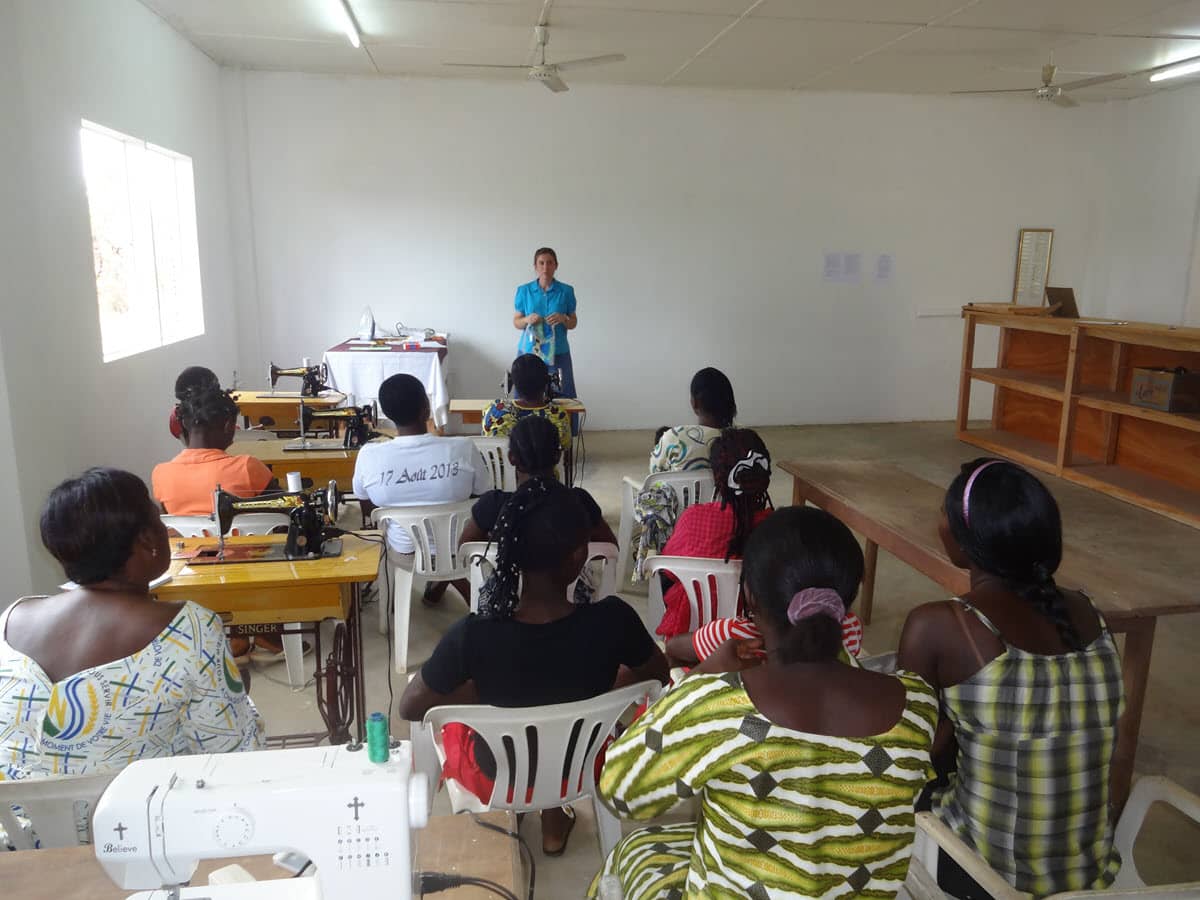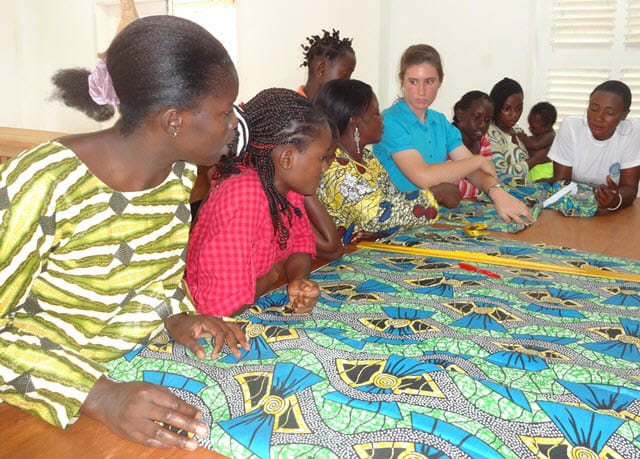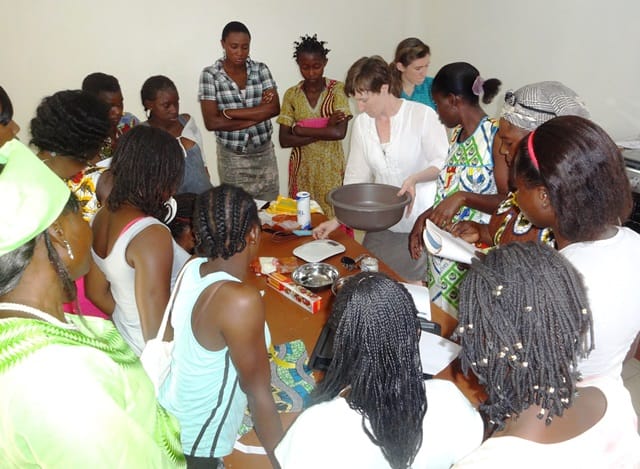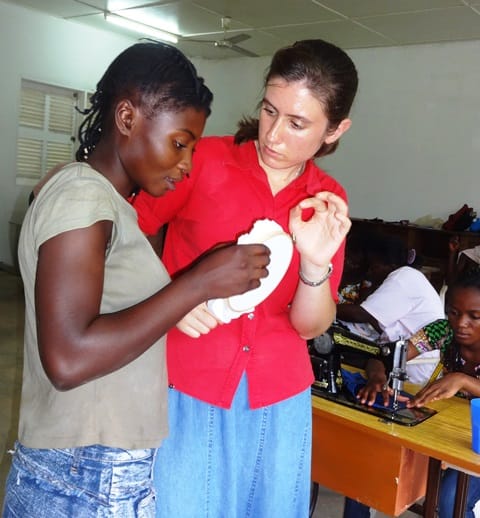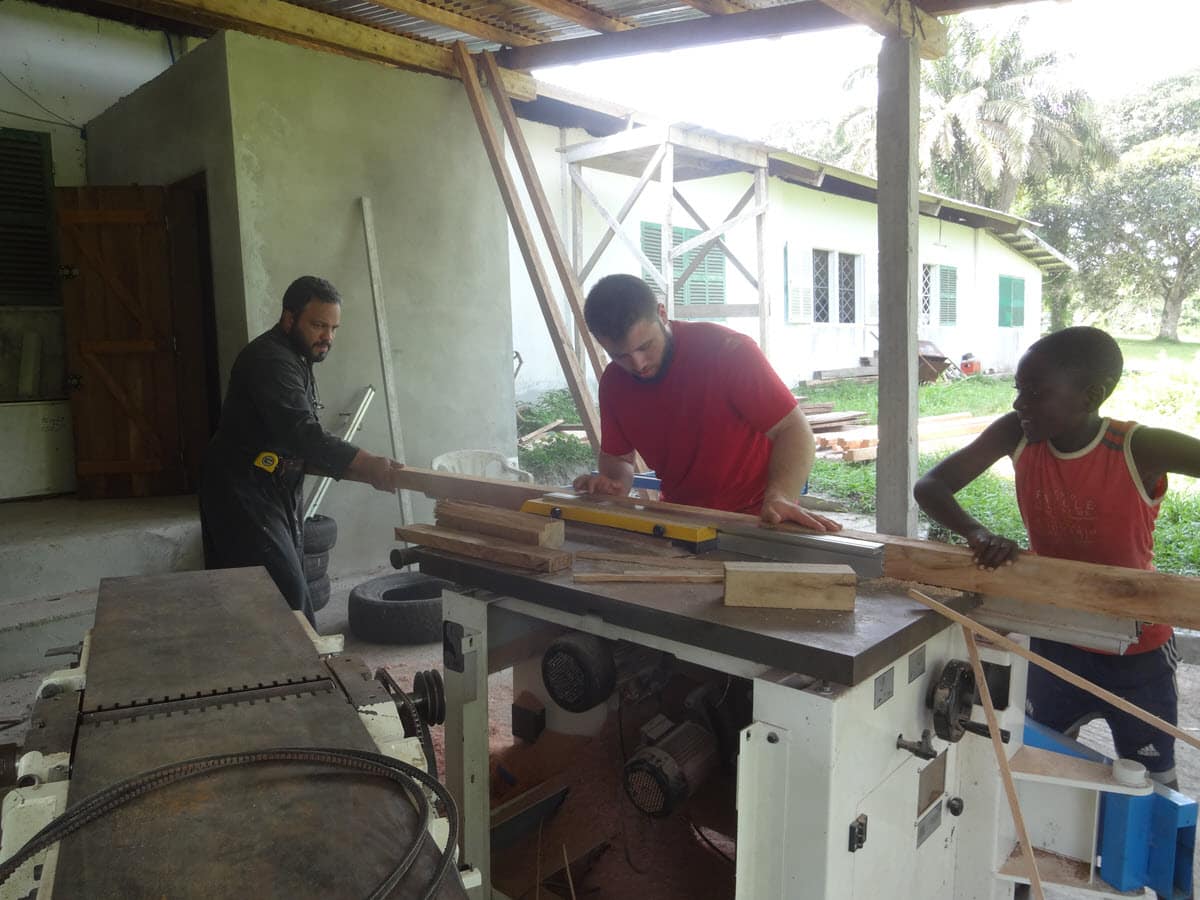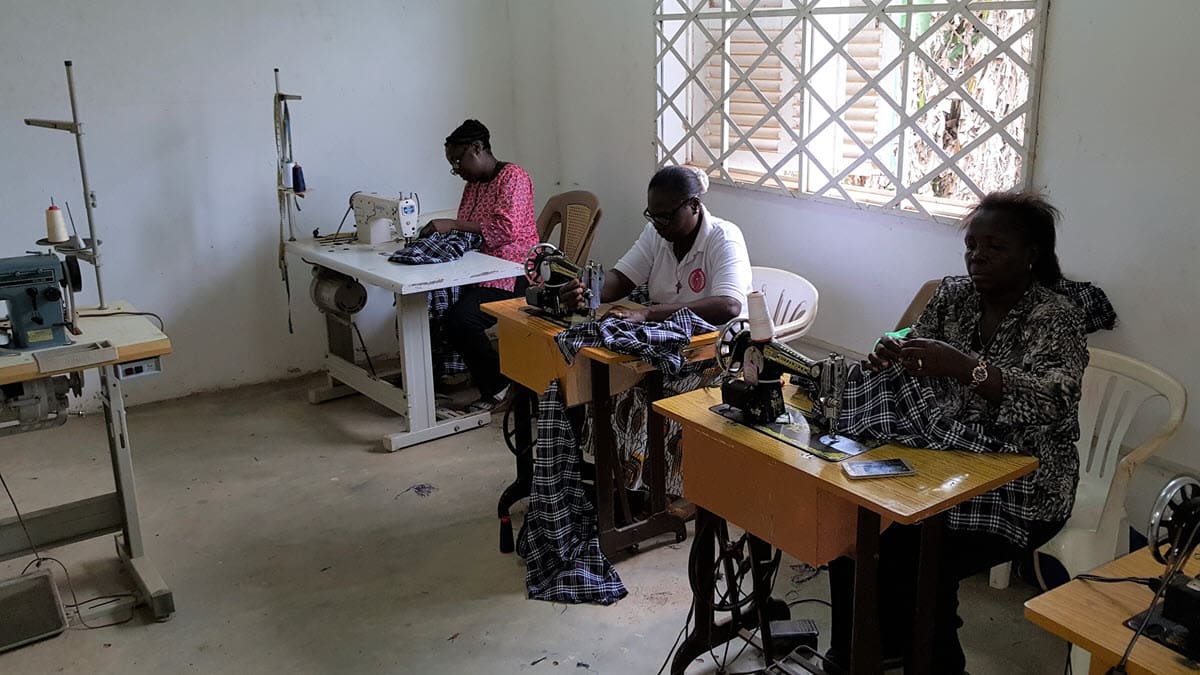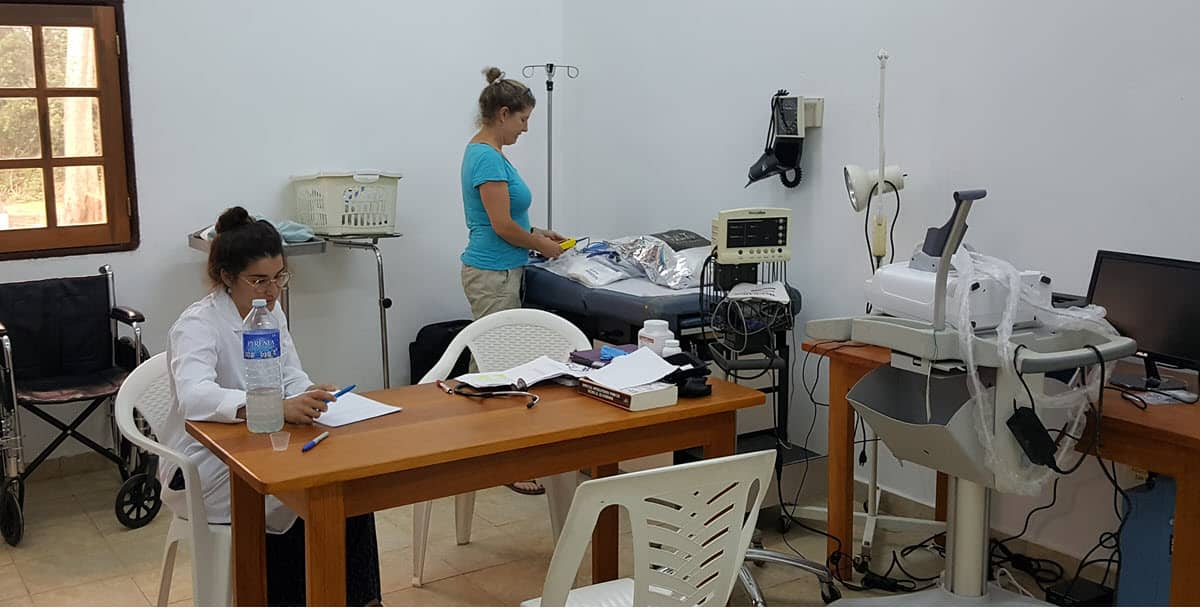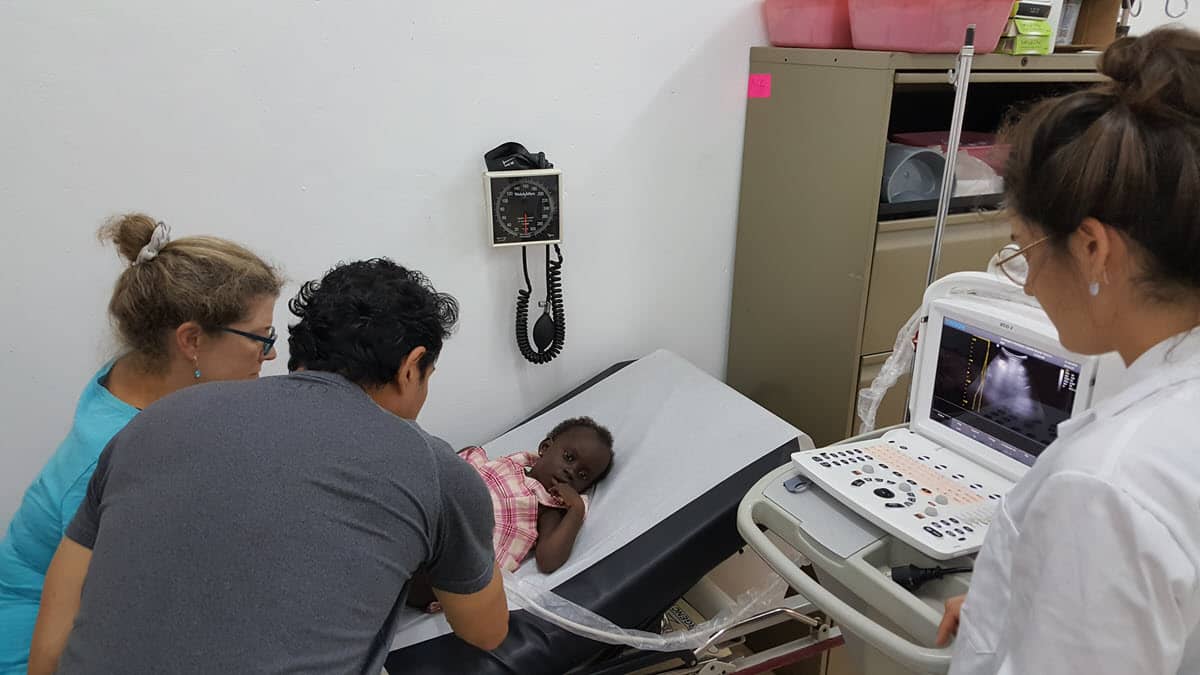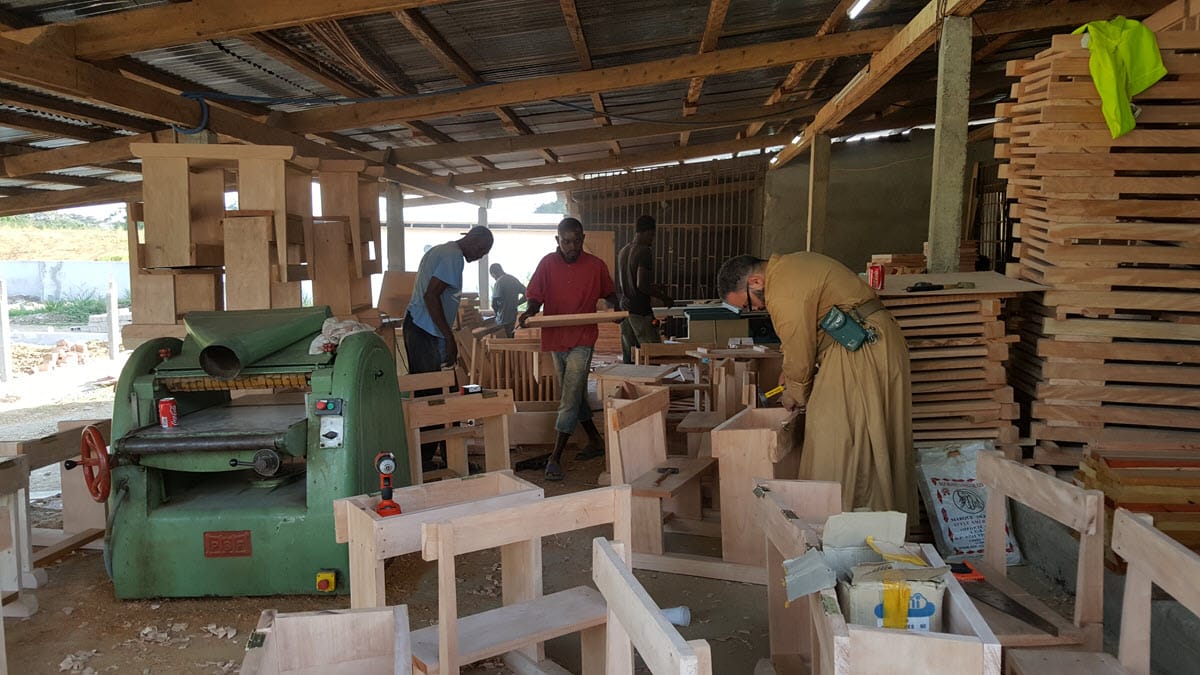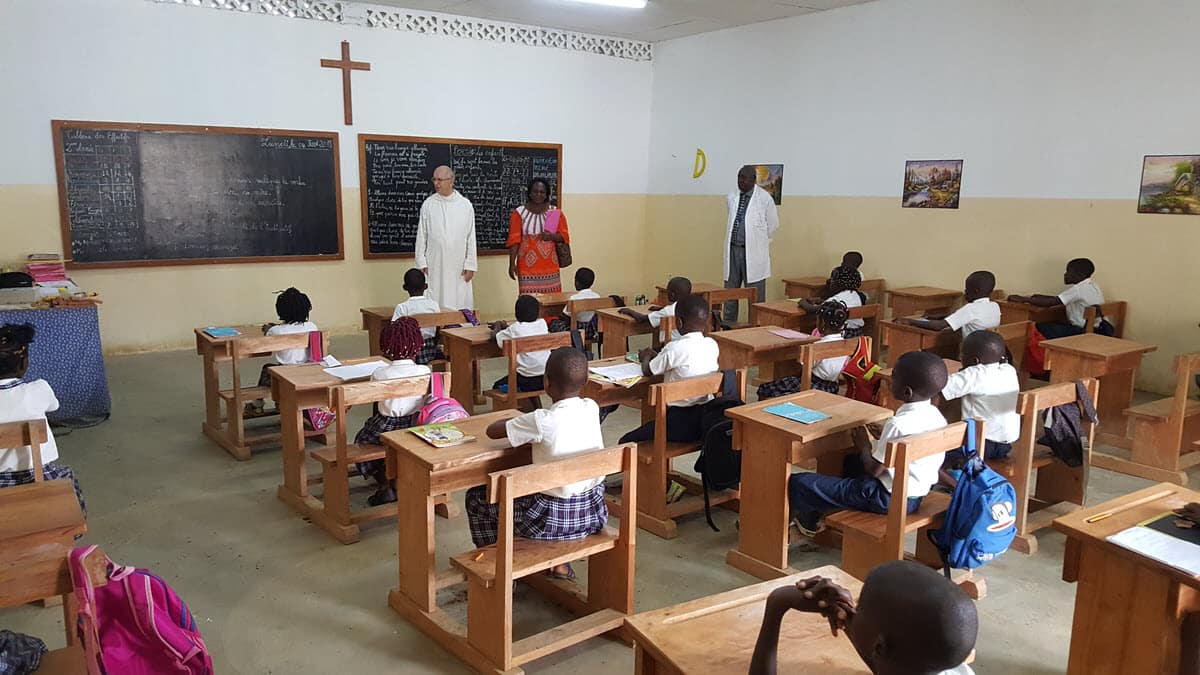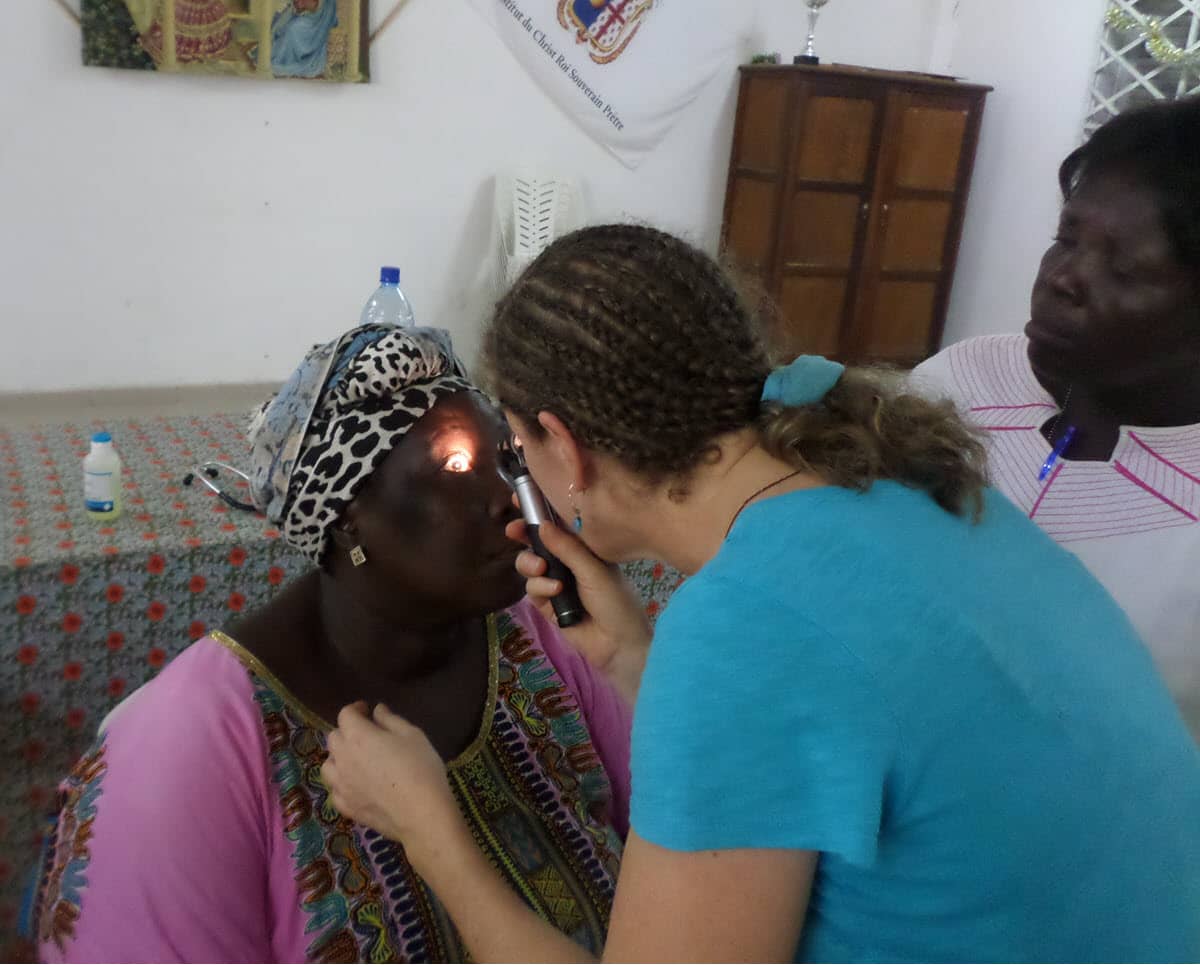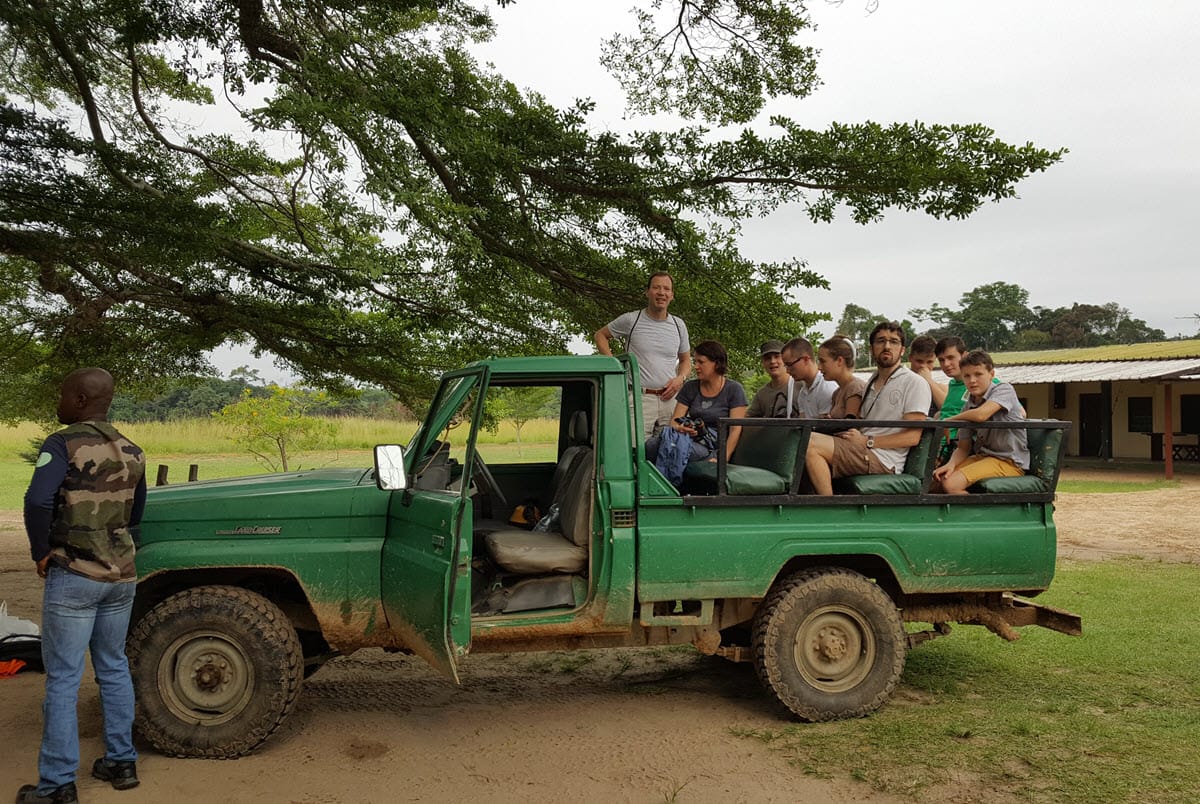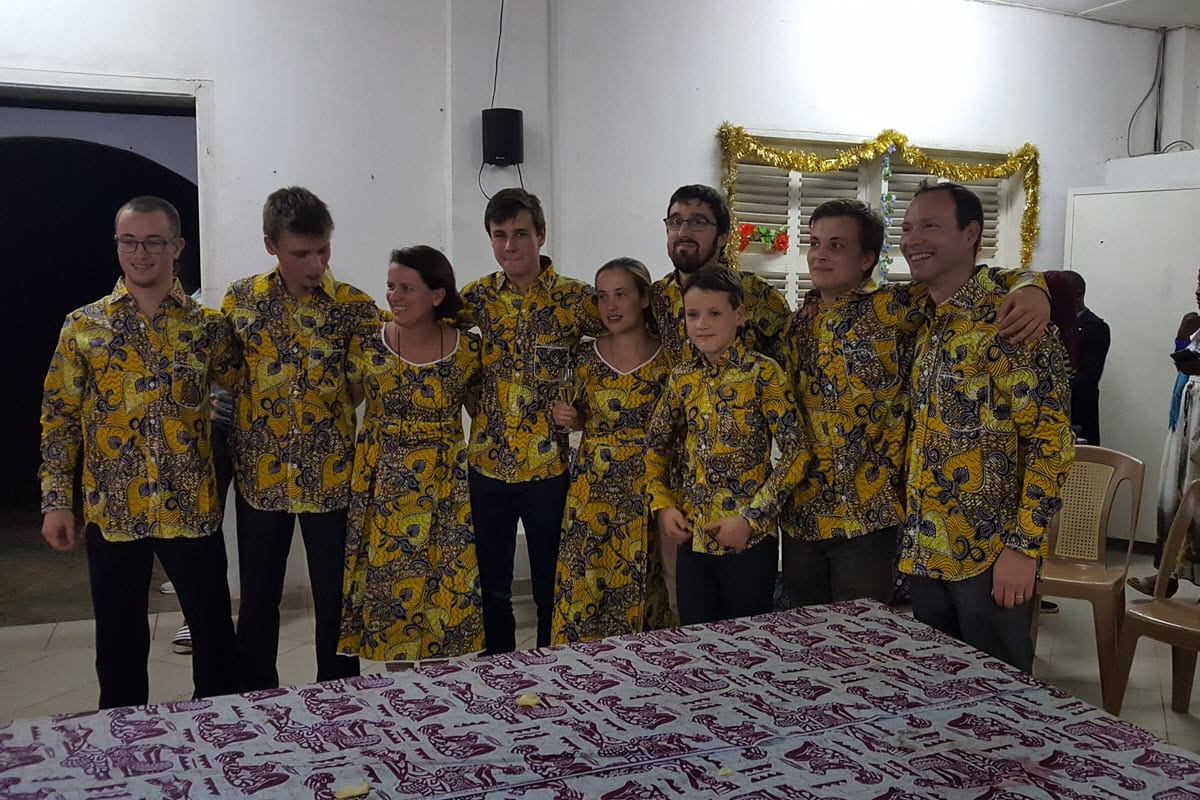 20190713_194634 - Copy1200x900
20190722_162234 - Copy1200x900
20190722_184300 - Copy 1200x900
20190723_154948 - Copy1200x900
20190801_062338 - Copy slider
20190801_172145 - Copy slider
20190812_122116 - Copyslider
20190907_161138 - Copy 1200x900
20190917_135255 - Copy 1200x900
20190926_164459 - Copyslider
Feel like volunteering in a beautiful African Mission but don't know how, where and when?
You ask… we answer.
And if the FAQ below don't suffice, don't hesitate do write to the Mission Rector, Fr. Fragelli at fragellihenrique@hotmail.com
frequently asked Questions
Any honest and sincere volunteer willing to generously give their time, talent and effort to the service and development of our beautiful Mission.
YES. We have had many families come and this has been a great blessing for both the Mission and for those families. Our Mission Rector will help coordinate your family needs.
Each time of the year has its blessings. There is the school year cycle, the liturgical cycle, the rain/dry season cycles. There are many opportunities whenever you come.
We have had volunteers come for as little as two weeks and others as long as seven months. Let us know what services you can offer, what you are willing to do and how long you would like to stay and we can coordinate your visit.
All volunteers must have a passport with validity of six months beyond their intended volunteering time.
It all depends on your abilities. If you think you have no skills, no talents… just come anyway and we'll be happy to prove you wrong! In our experience, every volunteer here at the Mission ends up finding out, through their contributions, that they are more blessed than they thought they were.

If volunteering in some professional capacity such as working in our medical clinic or at the trade school or at the elementary/high school, additional qualification paperwork might be required. The Mission Rector will help you with that.

Other than that, there is a wide variety of things you can help with, from working and coordinating youth programs, helping in the office, working in the garden, helping in the school or in the orphanage, helping in the clinic, assisting and training in the different workshops, or… just playing with the children!

  Clothes-wise: Consider that from October through June, Gabon is quite hot and humid. From July through September it is the "dry season" with more mild temperatures. In general, you will need:

 

everyday clothes,




 work clothes,

lightweight

,

light

-

colored and preferably long sleeve and long pants are best to work in.

 Sunday Mass/Special Occasion clothes.




Work gloves

(at least one pair of good quality gloves)

.

Flashlight

(it get

s

dark at around 6pm since we are near the equator)

.

There are frequent power outages at the Mission. So between the time the lights go out and the electric generator kicks in, a good flashlight can come very handy.





 -    Insect repellent

(we have very

few

flies

and mosquitos

at the

Mission)

.

    

Sunscreen or suntan lotion.

 Medicine: at the Mission you will have access to our

Clinic 24/7,

but

to be on the safe side most volunteers take malaria

medication

during

their stay in Gabon + seven days upon

their

return

to their country

as recommended by most doctors.
It depends on where you are coming from. Check with your airline or booking agent. We'll be happy to share with you the travelling experiences of the more than 70 volunteers we have been blessed with these past years.
No. We will provide transport from the capital Libreville to the Mission in Mouila (about 7 hours). Once at the Mission we will provide transport as needed. For local town-runs, if you have a valid driver's license, we will be happy to lend you a car, if available. The use of local taxi is not recommended.
For logistic purposes (picking you up at the airport and bringing you to the Mission, then dropping you back at the airport for your return) it is better for us if you plan to arrive and leave on a Tuesday through Thursday flights.
​
No. Obviously it is helpful if you do speak French since that is the official language in Gabon. However, there are several English speaking individuals at the Mission.
No. Bring your cell phone. You can pick up a free sim-card through the various local cellular providers for both internet and phone access. You will need to purchase "air-time" from these providers. We will help you with that. It is quite simple. There is good coverage in most of Gabon and the Mission has excellent cell phone coverage.
Once you are in Mouila and at the Mission, all volunteers are treated as guests. You are part of the Mission family. The Mission takes care of your lodging, your meals and basic medical needs.
Although the Mission is not a 5-star hotel the lodgings are clean, simple and comfortable. Meals are held in common at the main house and this provides for many hours of fun and fellowship.
You might want to have some pocket money for personal expenses such as for buying souvenirs, phone credit, etc. We can arrange for you to shop in the local town for any additional items you may want, if you don't find those items in the Mission's store.
​
Most shops in Mouila will NOT take credit cards. The currency is the Central African Franc (CFA). For your personal expenses you can bring Euros or Dollars and change them as needed at the local bank. The Mission Rector will help with that.
​
If you are totally new to the Mission or to the Mission Rector, a letter of recommendation may be requested for verification and the safety of our Mission. Once your volunteering at the mission has been approved, the Mission's Rector will provide you with an INVITATION LETTER that you will submit with your visa application. You will need to contact the Gabonese Embassy in your country for all the information regarding visa and vaccine requirements. We recommend that you check the risks of the yellow-fever vaccine for the elderly, before you decide to come, if you are of that age-group.

No. However, volunteers must know that being a Catholic Mission all its activities revolve around the Catholic Faith, Catholic Charity and Catholic prayer life. All volunteers are expected to respect this spirituality and these activities.
Yes. Being a Catholic Mission, all are expected to dress modestly. Africans are blessed to be very conservative in this regard, and they will be very edified and feel respected by you if you dress accordingly.

Yes. We live in a very safe community. Though prudence is always recommended, there is very little chance of any personal harm coming to you while in Gabon.

Yes, volunteering is not a vacation. This is a living Mission and our volunteers come and are part of that living missionary effort. All are expected to participate in the Mission's life and schedules. All are expected to give good moral example to each other and to work to the best of their abilities, all while contributing to the Mission's joyful atmosphere.
Our city water is good. Not a single one of our volunteers has ever had a problem with drinking the local water. However, if you feel safer, we can provide you with bottled spring water.

​Alcohol is ONLY permitted when officially served during Mission meals, appetizers or other special functions. Smoking is not allowed inside any of the Mission buildings. There are vast areas around the Mission buildings where smoking is acceptable.
​Yes. Many of our volunteers have taken advantage of this. Since you will be in Africa it makes sense not to miss such an opportunity. Although you will not have the opportunity to do this while at the Mission, we have many contacts and friends in the tourist industry who can help arrange your activities after you leave the Mission.