The Panthers

Of

Christ

The

King
An Apostolate of Mission St. Therese of the Infant Jesus, Mouila, Gabon
State Champions in 2017 & 2018
National Champions in 2019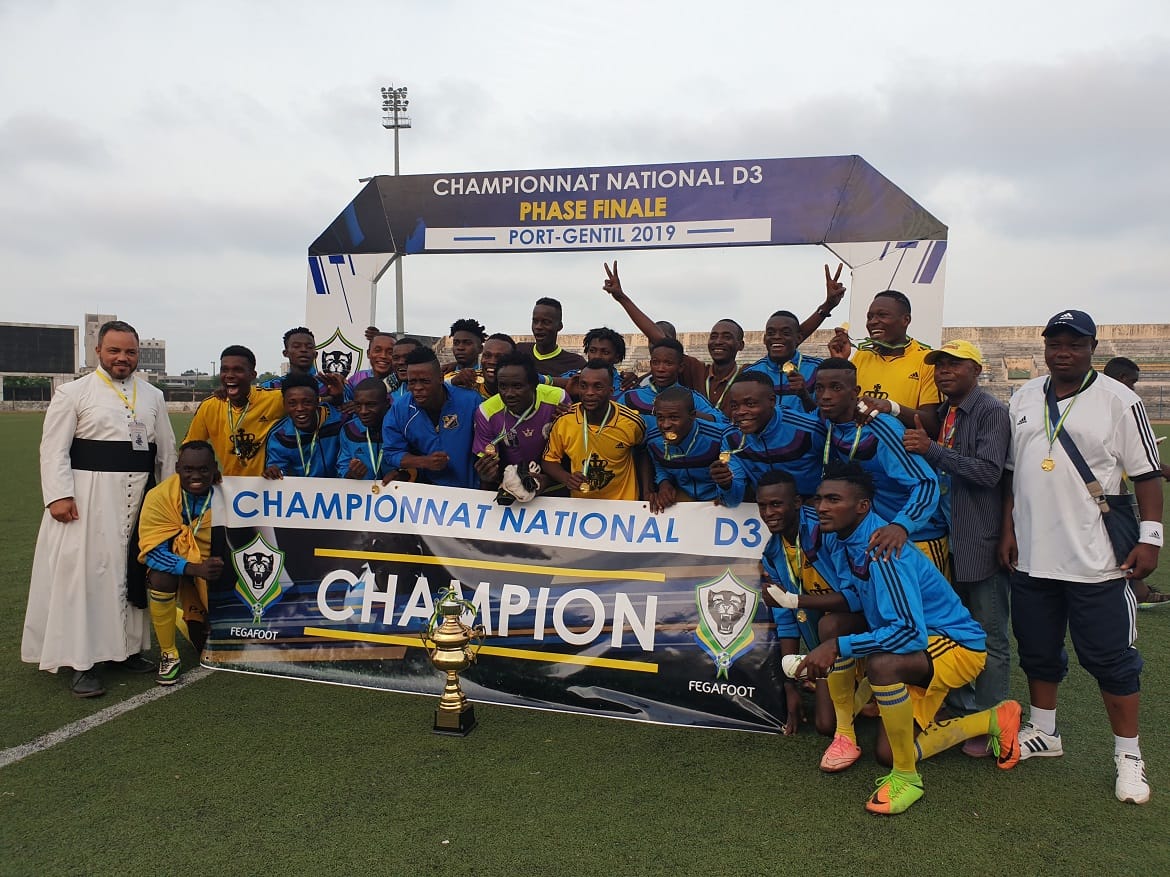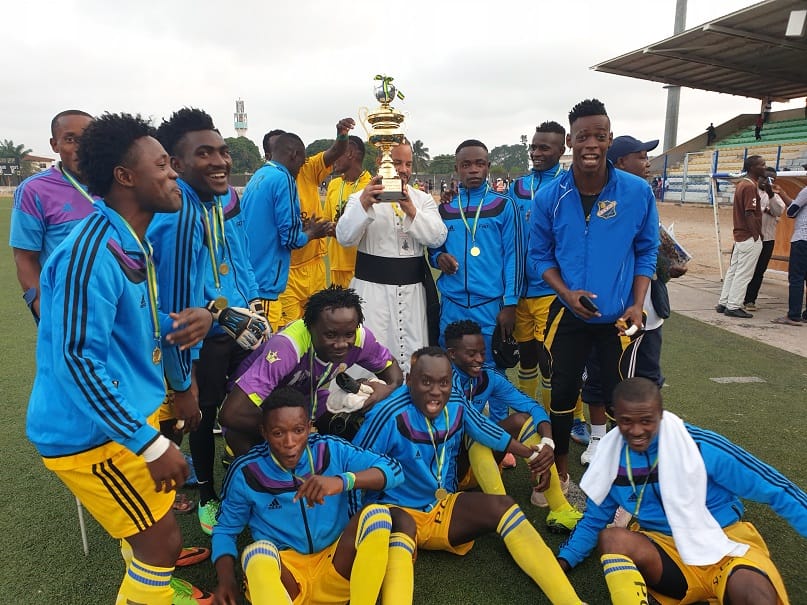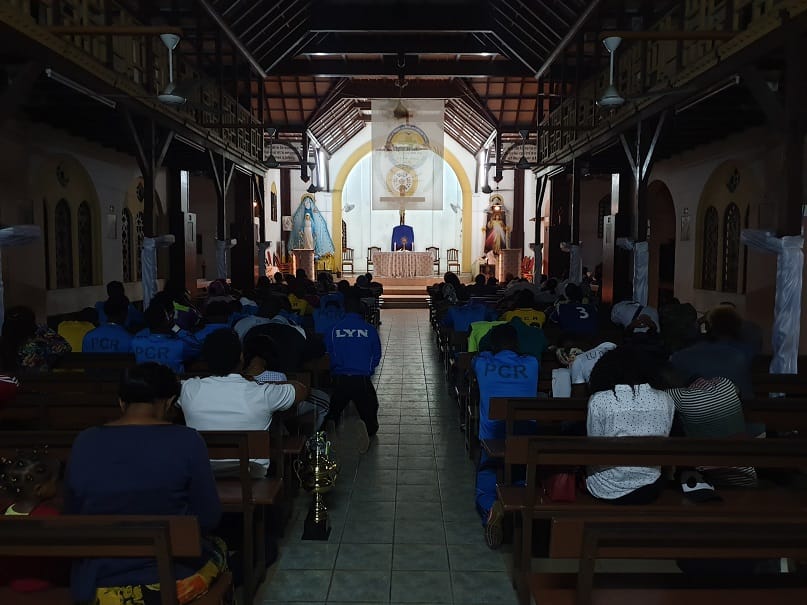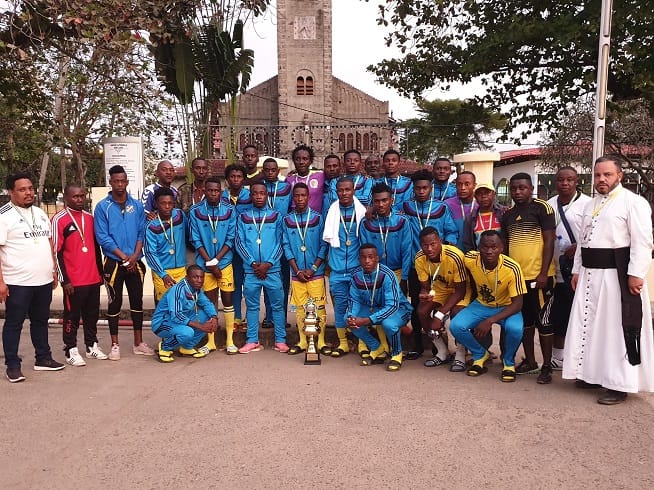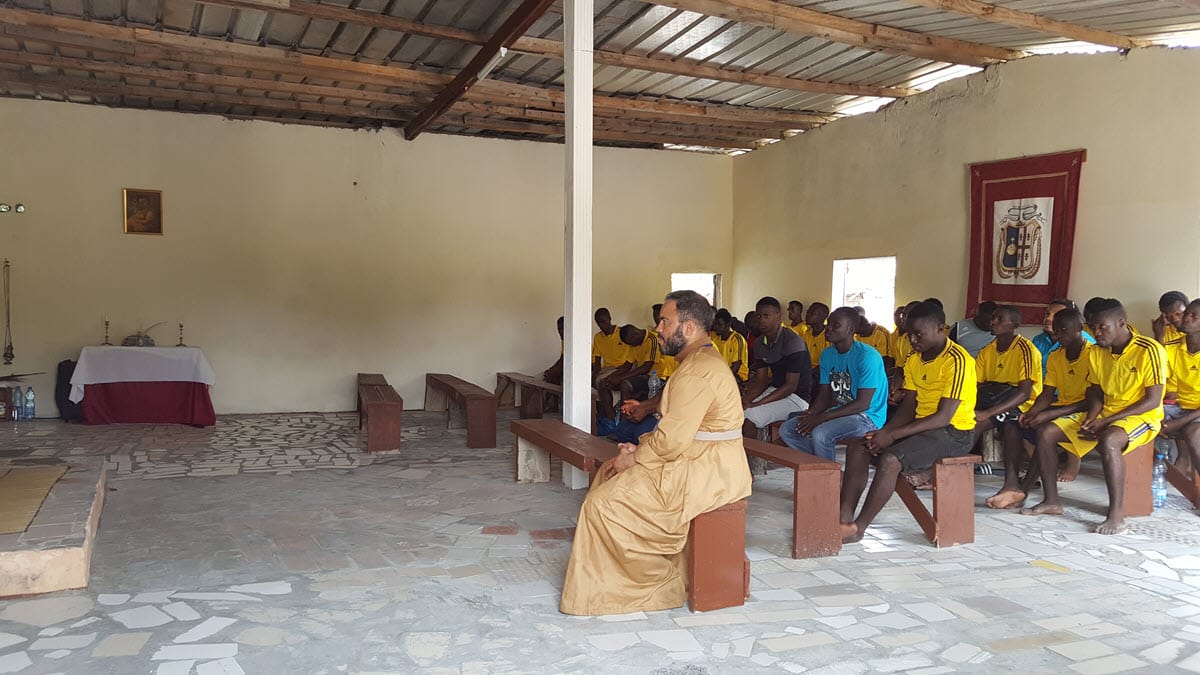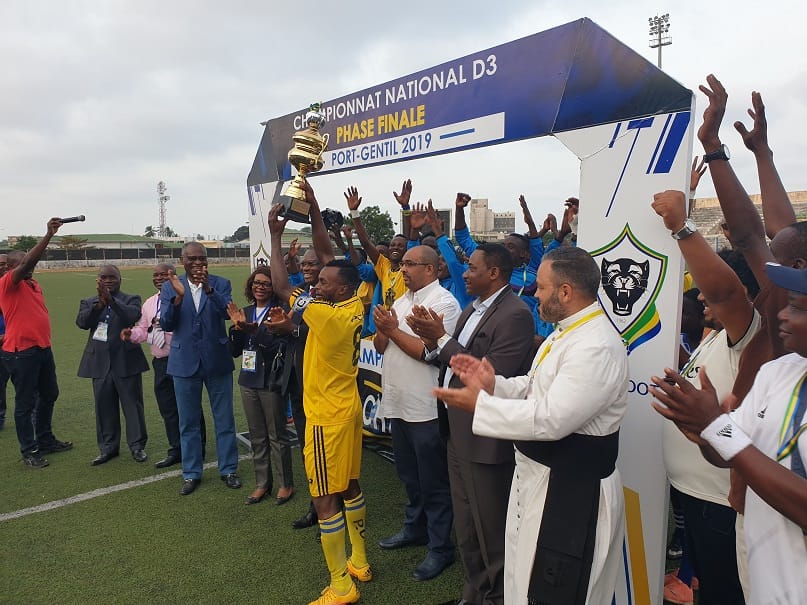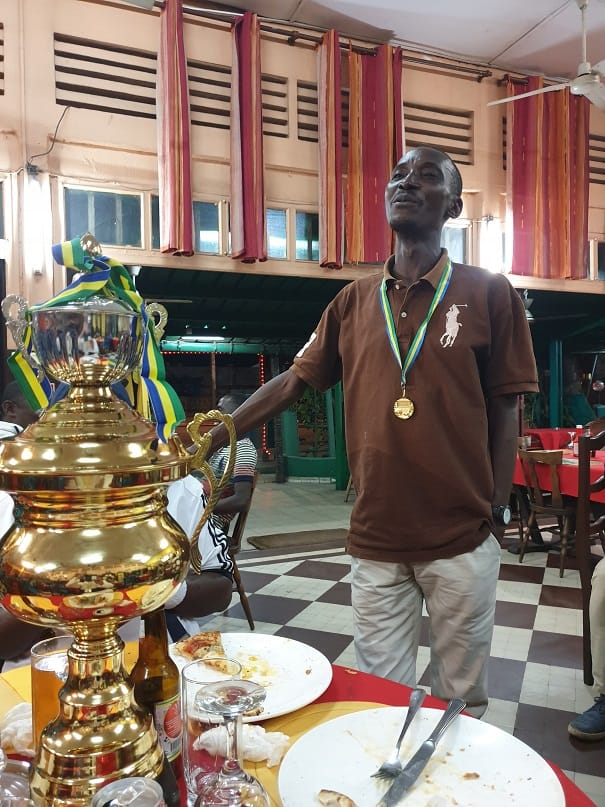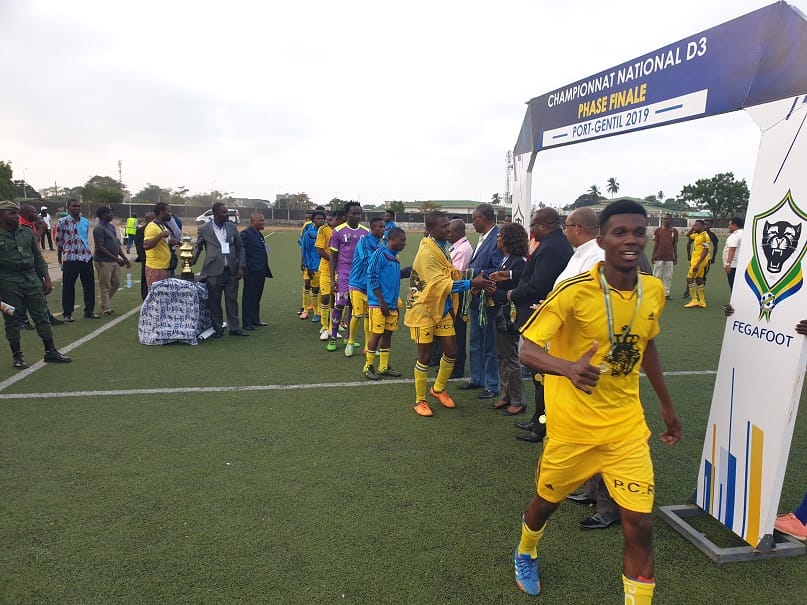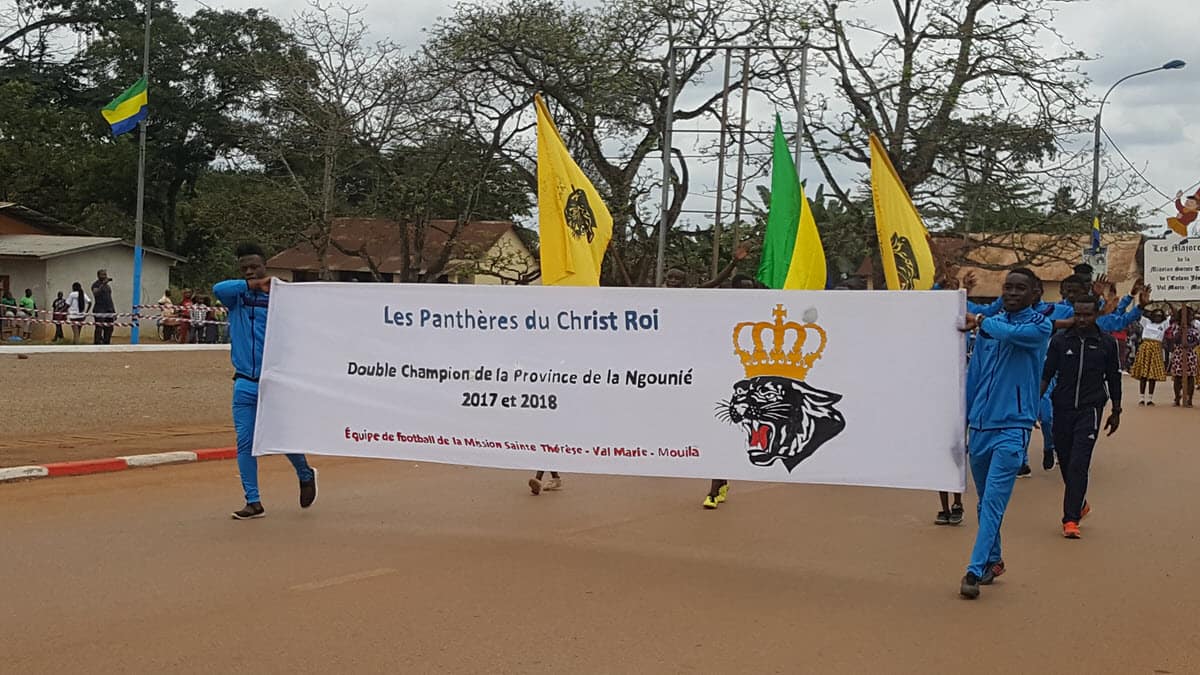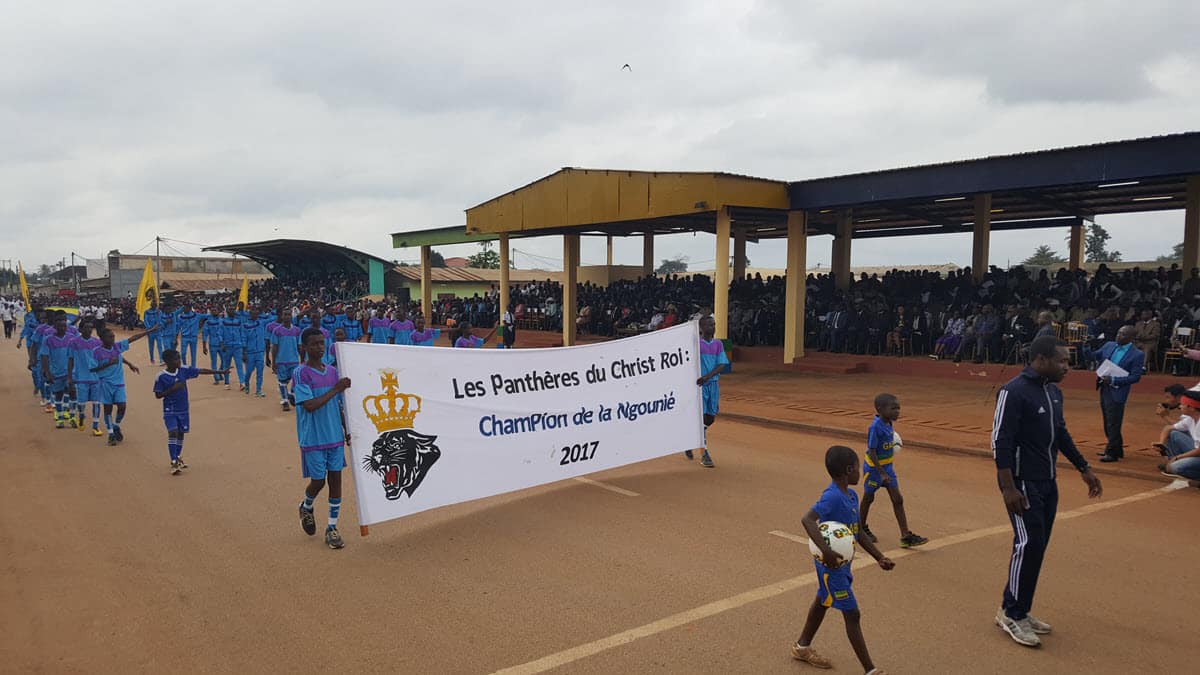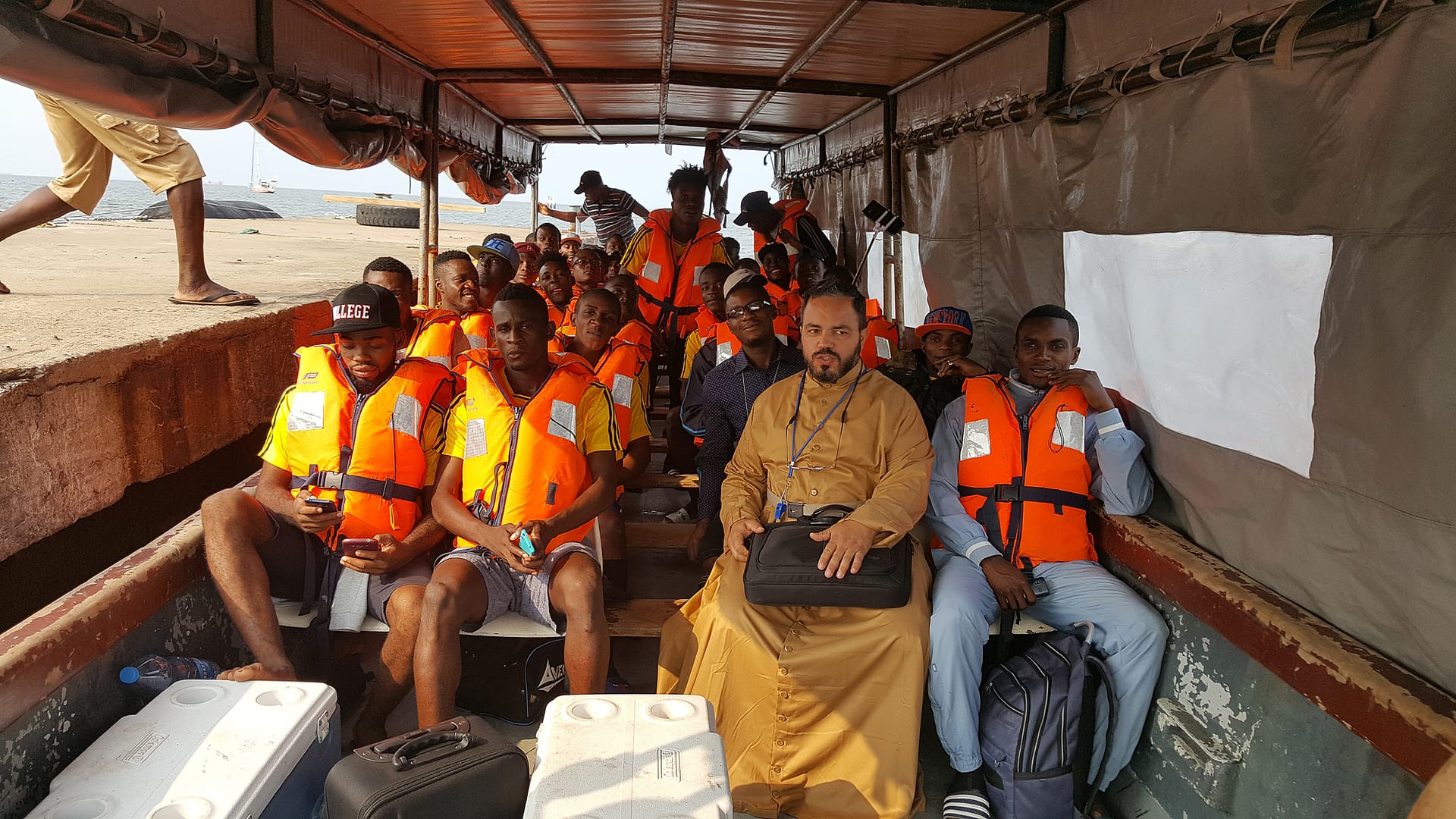 FATHER SITTING WITH SOCCER TEAM
The Panthers Need Your Help
The team Panther's of Christ the King is a dynamic youth program of the Mission. Because of it the Mission is known today in all of Gabon. To be part of the team one must come to catechism. When we played only at the Mission's back yard or locally… financing the team was feasible. But… by the grace of God, good coaching and a lot of hard practice… we have won one championship after another arriving at the national, professional level. So now more than ever, we cannot continue without funding. Please don't let these young men down and support this Mission's very successful youth Apostolate. Help these young men fulfill their dreams, by becoming a Panther's DONOR or A Panther's Patron.
(This will help with the purchase of professional sport & training equipment, the purchase of a bus for team transportation, the building of the team's locker room, etc.)
(This will help with on-going team expenses such as; paying their trainers, maintenance of the Panther's soccer field, travel, lodging, meals, medical expenses, etc.)
Note: You will be directed to the main Funds for The Missions Secure Donation Portal
MORE THAN A SOCCER TEAM
Seeking the Kingdom of Heaven and the practice of Christian virtue, all while gathering around sports, is the goal of this Mission's apostolate called the "Panthers of Christ the King". And a true apostolate it is..
Coming to catechism and good moral behavior are a requirement to belong to the Mission's team.
Having won two state championships in a row and now a national championship, the Panthers of Christ the King have brought a lot of visibility and attention to the Mission.
It has attracted both faithful and vocations and has brought to the Mission many young men that today come regularly to Mass and participate in other Mission activities. The Panthers of Christ the King are more than just a team. They are family of brothers seeking, with God's good grace, to become everyday better men.
Hymn of the Panthers of Christ the King
Behold that they advance with bravery and joy
The heart in flames the eyes on the opponent
And if anyone asks: who are these giants?
With pride they sing in one sole voice:
We are the Panthers of Christ the King
Honor, prayer, courage is our standard
For reaching victory: effort and merit is our path
No obstacle will ever stop us.
This hymn (which in French rhymes)is sung with enthusiasm before every match and wherever the Panthers go.
Panthers of Christ the King Photo Gallery