Exactly a year ago … they left Africa! Great friends … great memories … we thank God!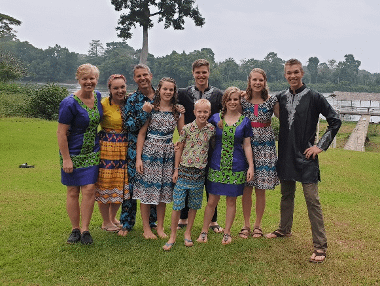 Exactly a year ago… we were blessed at the Mission by the visit of this lively and generous family of volunteers, who came to build us an annex to the Mission's Clinic. Our little clinic had become too small to our growing Mission.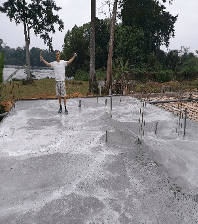 Just a few hours upon their arrival… their tools were out of their suitcases and the project took off. There was so much hope!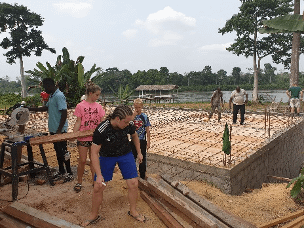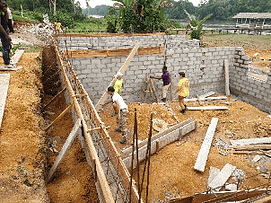 But then… the same old story… funds did not suffice and… the beautiful project is still awaiting completion. Here it is today… one year later.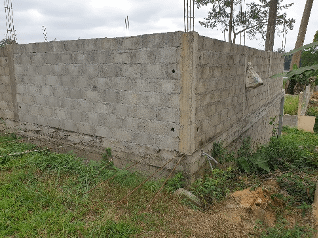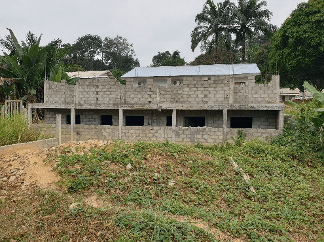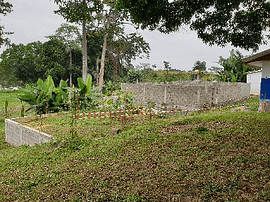 But we have the extraordinary opportunity, profiting from this coronavirus down-time, to finish this project to care for the hundreds of patients that flock to us… "because we are well treated here" as they say. Our little clinic is, in fact, one of our most important apostolates.PRESENTLY we have only the General Consultation facility.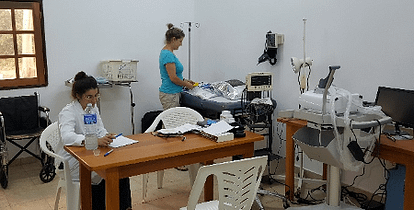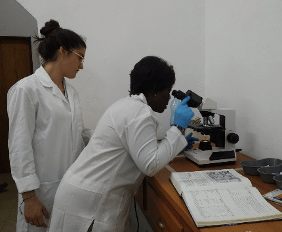 (Ultrasound donated by the Knights of Columbus)
The total price for finishing the clinic buildings is only $57.000. If through your generosity we can complete the project… we will have, in October :
a new genecology facility for pregnant women
a little lab to detect malaria and other infectious sicknesses
an x-ray room
So much… for such a "small" amount! Can we do it?
God bless you for your generosity!
Enter your text here…